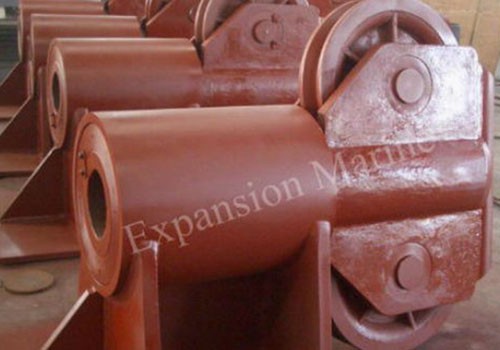 UNIVERSAL FAIRLEAD offer in 2021
UNIVERSAL FAIRLEAD is a direct-fit upgrade for most standard sized roller and hawse fairleads.
UNIVERSAL FAIRLEADoversized opening allows for greatly improved cable visibility and control when re-spooling.
UNIVERSAL FAIRLEAD an extremely durable, anodized finish is used protect the fairlead from the elements without causing any unwanted abrasion to your winch line.
Although the price of metal will continue to rise in 2021, Taixing Expansion Marine Equipment (EME) still fulfills its promise of high quality and low price, and continues to tailor UNIVERSAL FAIRLEAD with customers from all over the world.

Taixing Expansion Marine Equipment (EME) is the professional designer, manufacturer and exporter of mooring winch, positioning winch, towing winch, anchor winch, diesel winch, electric windlass, hydraulic windlass, diesel windlass, electric capstan, hydraulic capstan, pneumatic capstan etc. Our products are mainly for scientific research vessel, navy vessel, working barge, tug, cargo vessel, oil tanker, offshore platform etc.
UNIVERSAL FAIRLEAD offer in 2021, please email us.