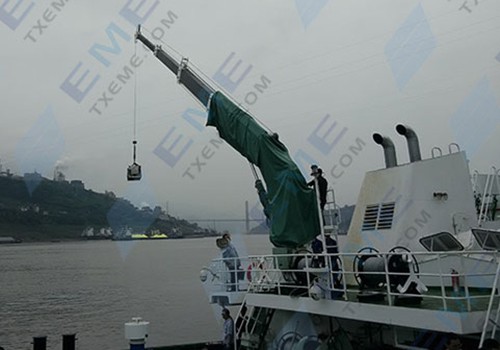 TELESCOPIC BOOM CRANE offer in 2021
TELESCOPIC BOOM CRANE, also known as boom truck, is used to lift materials by using hydraulic winches and by raising and lowering the boom.
When using TELESCOPIC BOOM CRANE, lift the weight first to the winch, then to the structure of the lifting cylinder and crane.
The telescopic or fixed boom extension device on the TELESCOPIC BOOM CRANE is not only easy to connect and use, it can also extend the operating range of the crane boom up to 55 feet.
The TELESCOPIC BOOM CRANE improves the ease of use and usability of the lifter through the work platform, allowing very smooth and direct movement: just lift the boom and extend and retract.
The working platform of TELESCOPIC BOOM CRANE provides roughly the same working height as some of the larger European aerial work platforms, but the purchase price is much lower.
Although the price of metal will continue to rise in 2021, Taixing Expansion Marine Equipment (EME) still fulfills its promise of high quality and low price, and continues to tailor TELESCOPIC BOOM CRANE with customers from all over the world.
Taixing Expansion Marine Equipment (EME) is the professional designer, manufacturer and exporter of mooring winch, positioning winch, towing winch, anchor winch, diesel winch, electric windlass, hydraulic windlass, diesel windlass, electric capstan, hydraulic capstan, pneumatic capstan etc. Our products are mainly for scientific research vessel, navy vessel, working barge, tug, cargo vessel, oil tanker, offshore platform etc.
TELESCOPIC BOOM CRANE offer in 2021, please email us.