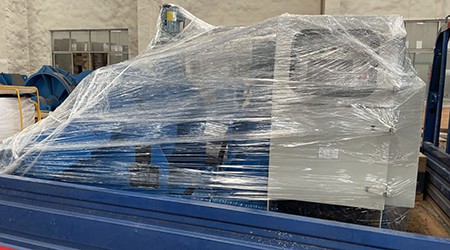 5T electric friction winch delivered on time
5T electric friction winch
Our company's electric friction winch is more compact, smaller in size, lighter in weight, and easier to transfer than other manufacturers' winches.
The electric friction winch is powered by an electric motor, driven by an elastic coupling, a three-stage closed gear reducer, a jaw coupling, and an electromagnetic brake.
Electric (electrically controlled) friction winch: It is composed of a motor, a coupling, a brake, a gear box and a reel, which are installed on the frame together. It can be used for vertical lifting, parallel and non-parallel pulling of heavy objects.