The automobile giant Volkswagen Group will further expand its LNG-powered ship fleet and will add four LNG-powered vehicle carriers at two Chinese shipyards.
Volkswagen Group recently disclosed that the company recently signed long-term charter contracts with the Swedish shipowner Wallenius Marine and the Norwegian company SFL Corporation, chartering four newly built LNG-powered car carriers, which will be deployed from Emden, Germany to Veracruz, Mexico. On the North Atlantic route. The four new ships will be built by Chinese shipping companies and will be put into use at the end of 2023.
The new ship will use 13,300 kilowatts of dual-fuel engines provided by MAN Energy Solutions, with a speed of 15-16 knots. The two-stroke engine of MAN Energy Solutions uses high-pressure technology, which will not cause methane slippage, which can further improve the environmental performance of the ship.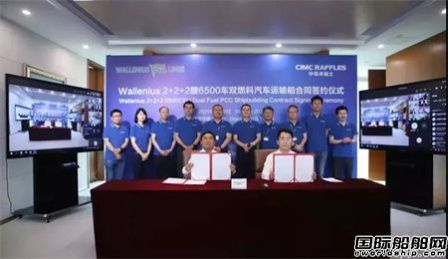 According to International Shipping Network, Wallenius recently signed a contract with CIMC Raffles for the construction of a 2+2+2 next-generation 6500-vehicle dual-fuel vehicle carrier. The concept design of this series of ships comes from the well-known Danish design company Knud E. Hansen, flying the Swedish flag. Leading the market in terms of emissions, ship design and ship systems. The ship is 200 meters long, 37 meters wide, has a capacity of 6,500 vehicles, and a service speed of 19 knots. In order to meet the requirements of clean and environmental protection, it is equipped with a Type C LNG storage tank and related gas supply system . It is reported that Wallenius cooperated with CIMC Raffles to build a 5,800-lane ice-area type ro-ro ship earlier.
In addition, the shipowner company SFL Corporation under the Norwegian ship king John Fredriksen announced in April this year that it had ordered two 7000-car dual-fuel vehicle carriers at a Chinese shipyard and signed a charter agreement with a European anonymous car manufacturer. The lease term is 10 years, starting from the delivery of the new ship in 2023, and the lease value is US$200 million. Although SFL did not release the shipyard information at the time, the source disclosed to the International Shipping Network that the two ships were built by Guangzhou Shipyard International. On April 29, the construction contract for two 7000CEU dual-fuel vehicle carriers built by Guangzhou Shipyard International for the Norwegian SFL Shipping Company came into effect.
In addition to the latest 4 ships, 6 of the 9 car carriers that the Volkswagen Group sails in the North Atlantic will use LNG as power. The Volkswagen Group stated that the company is the first car manufacturer to use low-emission LNG-powered ships to ship most of its new cars overseas, and it is also one of the first car manufacturers to specify the Paris climate agreement target, with the goal of achieving net carbon emissions by 2050. with.
Simon Motter, Head of Logistics of Volkswagen Group, said: "Through these four new LNG-powered ships, the logistics department will continue to fulfill its commitment to environmental protection and implement the low-emission maritime transportation strategy formulated in 2016. These new ships will also Allowing the use of non-fossil fuels in the future will further reduce carbon dioxide emissions. We want to ensure that all our transportation businesses-waterways, roads and railways-are environmentally friendly, which clearly demonstrates the pioneering role of the Volkswagen Group in environmentally friendly logistics. "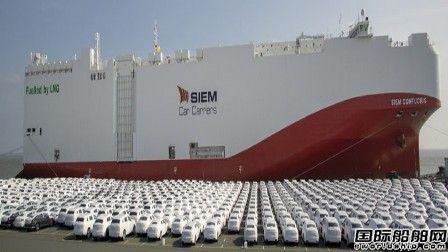 Last year, the Volkswagen Group introduced for the first time two 7,500-slot LNG-powered car carriers "Siem Confucius" and "Siem Aristotle". At that time, this was the world's largest LNG-powered car carrier and the first ever trans-Atlantic capability. LNG-powered car carrier.
The "Siem Confucius" and "Siem Aristotle" are owned by Siem Car Carriers and built at Xiamen Shipbuilding Industry Corporation. The two 7,500-car LNG-powered ships were developed and designed by Shanghai Ship Research and Design Institute, and were classified as American Bureau of Shipping (ABS). The ship has a total length of 199.9 meters, a molded width of 38 meters, a molded depth of 14.8 meters, and a design draft of 8.65 meters. It has a total of 13 car decks, of which 9 are fixed and 4 are movable. It can provide 7,500 standard parking spaces. The internal connection between them is realized through fixed/movable ramps, and is a single-propeller, dual-fuel main engine-driven car carrier.
Earlier, it was reported that Xiamen Shipbuilding Industry Corporation and Guangzhou Shipyard International were both on the SFL candidate shipyard list, but it was clear that Guangzhou Shipyard International became the last winner.