Waigaoqiao Shipbuilding has received another order for four 7000TEU container ships, and a total of 12 orders for 7000TEU container ships have been received this year. This "road pioneer" who used to build ultra-large container ships in China began to seize the medium-sized ship market.
According to foreign media news, Sea Consortium confirmed the execution of an alternative order for shipbuilding in Waigaoqiao, adding four 7000TEU container ships. The new ships will use traditional fuels, each costing 73 million U.S. dollars, and the total value of the four ships is about 292 million U.S. dollars. Clarkson's data shows that the latest four orders were signed on May 1, and the delivery time is set for 2024.
Sea Consortium originally signed a contract for the construction of four 7000TEU container ships with Waigaoqiao Shipbuilding on April 23. This is the first time that Sea Consortium has ordered a ship in a shipyard under China State Shipbuilding Corporation. Designed by the Shanghai Ship Research and Design Institute (SDARI), this series of ships has a length of 272.5 meters, a width of 42.8 meters, and a structural draft of 14.55 meters. It meets the three-stage requirements of EEDI and has the advantages of high efficiency and energy saving.
It is understood that Sea Consortium is affiliated to X-press Feeders, the world's third largest single-line container ship operator. The company was founded in 1972 and is headquartered in Singapore with a fleet of more than 130 ships. According to the International Shipping Network, in addition to the order for 8 7000TEU container ships from Waigaoqiao Shipbuilding, Sea Consortium has also ordered 3 3100TEU container ships at Zhoushan Changhong International, which will be delivered in 2023.
Up to now, Waigaoqiao Shipbuilding has received orders for 12 7000TEU container ships this year. On July 6, on the occasion of the 20th anniversary celebration of Dexiang Shipping, Waigaoqiao Shipbuilding and Dexiang Shipping signed a contract for the construction of 4 7000TEU container ships in the form of "cloud contract", valued at more than 300 million U.S. dollars. This is also Dexiang The largest container ship order since the establishment of Ocean Shipping, the new ship will be delivered in 2024.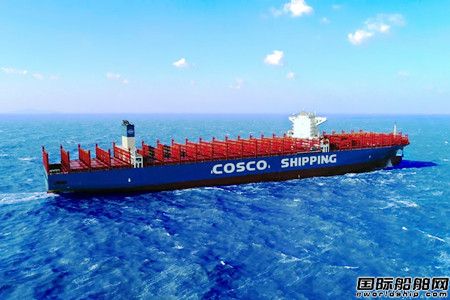 As China's first shipbuilding company to build ultra-large container ships, Waigaoqiao Shipbuilding entered the container ship market in 2013 and successfully built and delivered 4600/4700/9000/18000/20000TEU-class container ships. In 2015, Waigaoqiao Shipbuilding relied on its strong design and construction capabilities, leading customer needs ahead of time, and successfully built and delivered three 18,000TEU ultra-large container ships, which was the world's largest container ship built by China for the first time at that time. In January 2018, Waigaoqiao Shipbuilding delivered the first 20,000 TEU-class ultra-large container ship "COSCO SHIPPING Taurus" built in China, which became a pioneer for my country's shipping companies to fully enter the ultra-large container ship market. Waigaoqiao Shipbuilding once ranked first in the world with orders for super large container ships, and has accumulated rich experience in the construction and delivery of large container ships.
With this series of new orders, Waigaoqiao Shipbuilding has effectively consolidated the company's market share in the medium-sized container ship segment, laying a good foundation for the company to achieve mass production and efficient construction of medium-sized container ships, and also for promoting the group company's The long-term development of the shipbuilding field has laid a solid foundation.