Cadeler, a Danish offshore wind power operating company, has invested heavily in COSCO Shipping Heavy Industry to order two of the world's largest wind turbine installation vessels.
On June 30, Caleder officially announced that after a comprehensive bidding process, the company has signed two X-class wind turbine installation vessels (WTIV) construction contracts with COSCO Shipping Heavy Industries, with a total order of 651 million U.S. dollars (approximately RMB 4.207 billion). yuan). Among them, the first ship is expected to be completed and delivered in the third quarter of 2024, and has been awarded the operation contract of Siemens Gamesa, and the second ship will be delivered in the first quarter of 2025.
It is worth mentioning that this cost has increased by 51 million US dollars (about 330 million yuan) compared with the total cost of 600 million US dollars mentioned in the initial public offering (IPO) prospectus of Caleder in November last year.
It is reported that Qidong COSCO SHIPPING Offshore will immediately start the construction of these two new ships, and the entire construction process is expected to take three years. However, Caleder emphasized that even if the first ship has not yet completed the keel laying, the ship has already won the installation contract for the Sofia offshore wind farm at RWE Renewables, the world's largest offshore wind farm. In this project, Caleder will assist Siemens Gamesa to transport and install 100 wind turbines of 14 MW.
It is understood that the Sofia offshore wind farm is located in the North Sea of the United Kingdom, about 195 kilometers from the northeast coast of the United Kingdom, with a total installed capacity of 1.4 gigawatts. The 14 MW wind turbine that Caleder will install is expected to be the world's largest wind turbine, with a height of 252 meters and a rotor diameter of 222 meters.
With the addition of these two new ships, Cadeler's fleet will be able to double in size. Caleder CEO Mikkel Gleerup said: "Expanding our fleet is an important strategic priority to ensure that we can meet customer demand for greater installation capacity. By providing energy-efficient ships with advanced technical specifications and environmentally friendly features, we I am proud to be able to take this step to meet current and future industry needs. Offshore wind power is playing an increasingly important role in the green energy transition. It is expected that the installed capacity of offshore wind power in multiple regions will increase substantially in the next few years. Providing efficiency gains for wind turbine manufacturers and wind farm owners, we will be in a good position to play an important role in cost-competitive offshore wind power production."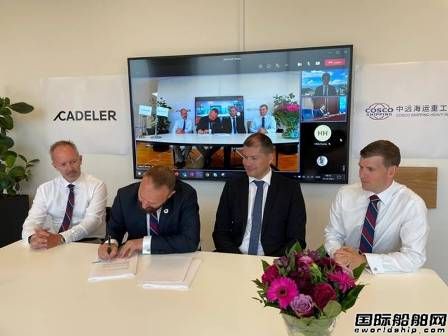 The new X-class wind turbine installation vessel is designed to operate in some of the most difficult locations in the world and is equipped with the most advanced equipment in the industry. Upon completion and delivery, Cadeler will have the largest fleet in the industry, leading the industry in terms of loading capacity and the ability to transport, service and install new generation wind turbines.
Mikkel Gleerup pointed out: "We are very pleased to complete the negotiations with COSCO Shipping Heavy Industries and achieve the important milestone of signing the contract in the second quarter of 2021. The reason why COSCO Shipping Heavy Industries was selected is because the company has a wealth of professional knowledge, Reliability and high standards in the construction of integrated wind farm installation vessels. From the very beginning, COSCO SHIPPING Heavy Industries has indicated that it actively hopes to cooperate with Cadeler to deliver new X-class ships. When we decided to purchase two ships of the same type at once, this One commitment has become clearer. Both vessels represent the future of our business, are the most advanced in all aspects, and will surely set new standards for the industry."
The design of the new ship combines Cadeler's ten years of experience in the industry and detailed feedback from customers. Mikkel Gleerup said: "Compared with the original specifications of the X-class ship, our final design includes an upgraded lifting system and Zhu crane. This is to better meet the needs of future wind turbines, while taking into account customers and partners. The latest input provided."
According to the international shipping network, the X-class ship has a deck area of 5,600 square meters, a payload of more than 17,600 tons, a main lifting capacity of 2,000 tons and a height of 53 meters. Using hybrid power, it can transport and install 7 complete 15 units at one time. Megawatt turbines, or five turbines of more than 20 megawatts, reduce the number of round trips for each project, thereby speeding up installation and minimizing carbon footprint.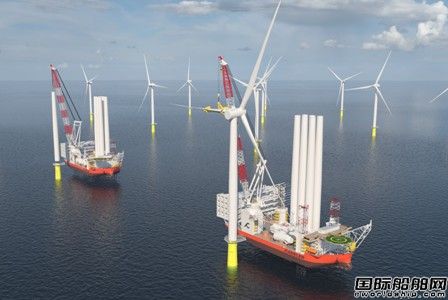 At the same time, the design of this type of ship also plans to carry out specific technical improvements, including a shore power connection that can reduce fuel consumption by up to 15%, high fuel efficiency engines and optimized engine sizes, and a battery pack. To reduce fuel consumption during crane operations and dynamic positioning (DP) maneuvers. The most advanced ships will also include lifting systems and crane power regeneration technology.
In order to reduce the impact on the environment, Cadeler also included the environmental performance of the construction process into the assessment scope in the tender. The standards required by Cadeler include minimizing emissions, minimizing environmental impact, accounting for carbon dioxide emissions during the construction process, minimizing the use of harmful substances, requiring the use of biodegradable greases and oils where there is a risk of emissions to the environment, and The ship must be recyclable.
Mikkel Gleerup said: "As a key contributor to the global green energy transition, Cadeler is committed to integrating sustainability into all aspects of our business. Our new ship is designed this way. Once completed, we will undoubtedly have a very modern And an environmentally friendly fleet."
It is understood that Cadeler's fleet, formerly known as Swire Blue Ocean (SBO), currently operates two O-class installation vessels "Pacific Osprey" and "Pacific Orca". Last year, the company planned to upgrade its two existing O-class ships to install new cranes with a lifting capacity of up to 1,600 tons, enabling the ships to meet the installation requirements of all wind turbine models currently under development.