On June 30, China's largest private shipbuilding company Yangzijiang Shipbuilding Group issued an announcement that the company received 100 new ship orders in the first half of 2021, totaling over 5.5 billion U.S. dollars, and holding orders over 7.7 billion U.S. dollars. Holding a record high in orders, with the excellent results of taking orders for hundreds of ships, to present the centenary of the party.
Up to now, Yangtze River Shipbuilding Group has set another record, with the highest number of orders held in history, reaching 160 ships with a total value of 7.72 billion US dollars.
In this announcement, Yangzijiang Shipbuilding Group announced another 11 newbuilding orders. Among them, Seaspan, a high-quality old customer of Yangtze River Shipping, has placed a new order for six 15000TEU container ships, and these ships will be delivered in 2024. In addition, the company has also received orders for three new 3300TEU container ships, which are scheduled to be delivered from the end of 2023 to the beginning of 2024. Two new 82300DWT bulk carriers are newly received, and they are scheduled to be delivered in the first half of 2023.
In the first half of 2021, the number of new orders received by Yangzijiang Shipbuilding Group has set a new historical record, with a total of 100 ships and a total value of US$5.59 billion.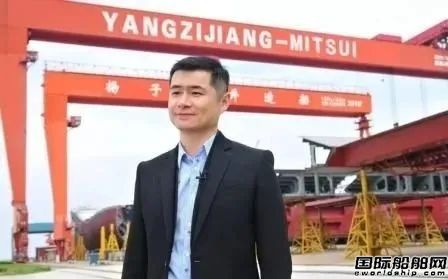 Ren Letian, Chairman of Yangzijiang Shipbuilding Group, said: "The vision of Yangzijiang Shipbuilding to become "the best shipyard in the world" has been the group's strategic direction and decision-making cornerstone for many years. We have been committed to strengthening shipbuilding capabilities and improving production efficiency. And appropriately expand shipbuilding production capacity, while ensuring to provide customers with high-quality ships."
Ren Letian said, "I am very pleased to see that these continuous efforts have brought various competitive advantages to the group. This is crucial to the company's two major milestones-the largest new order record and the largest hand-held order record. Yangzijiang Shipbuilding has proven its stable profitability in the industry cycle. We will continue to maximize shareholder value as the ultimate goal and continue to create profits. I believe that Yangzijiang Shipbuilding will continue to make greater breakthroughs."
Taixing Expansion Marine Equipment (EME) is the professional designer, manufacturer and exporter of mooring winch, positioning winch, towing winch, anchor winch, diesel winch, electric windlass, hydraulic windlass, diesel windlass, electric capstan, hydraulic capstan, pneumatic capstan etc. Our products are mainly for scientific research vessel, navy vessel, working barge, tug, cargo vessel, oil tanker, offshore platform etc.