"The ship can be built, but the price must rise, and the contract has to be negotiated again."
The high fever in the shipping market began to spread to the shipbuilding industry. With the record-breaking upsurge of container ship ordering, the global shipbuilding industry was able to sweep away the downturn in the past two years. Some shipyard orders are hot and soft, but the sharp rise in steel prices has also made orders more and more "hot".
A total of 208 ships! The number of new ship orders in the first five months of this year exceeds the sum of orders in the past two years
VesselsValue's data shows that the number of new container ship orders in the first five months of this year is almost twice that of the full-year orders of 2019 and 2020, with a total of 208 vessels worth 16.3 billion US dollars, even more than the total order of the past two years. In comparison, the full-year order for 120 ships in 2020 is US$8.8 billion, and the full-year order for 114 ships in 2019 is US$6.9 billion.
Western retail giants such as Wal-Mart and Amazon are currently eager to replenish inventory after experiencing supply chain disruptions caused by the epidemic, leading to rising demand for container shipping. At the same time, major ports in North America, Europe and Asia continue to be congested, and the difficulty of obtaining a cabin has made freight rates soar. Major shipping companies such as Maersk, Mediterranean Shipping, CMA CGM, Hapag-Lloyd and other major shipping companies have soared profits, and began to update and expand ships team.
According to data from the British ship brokerage company Braemar ACM, the number of container ship orders in the first half of this year reached the highest since 2014. In the first quarter, orders totaled 180 ships of about 1.9 million TEU, which is the highest record in the off-season based on capacity calculation. Although there are huge orders for new ships, it is expected that the number of ships to be delivered will be relatively small in the next two years. Most of the newly ordered ships will be delivered in 2023. The growth rate of the fleet will slow down in 2022, and then it will return strongly in 2023. By then, the delivery volume will reach 1.5 million TEU.
According to data from Braemar ACM, 36 ultra-large container ships are expected to be delivered and operated this year, with a total capacity of 653,600 TEU; 39 ultra-large container ships will be delivered in 2022, with a total of 675,354 TEU; the delivery volume of ultra-large ships will reach 75 ships, totaling 1.33 million TEU. In 2023, the global container ship fleet capacity will increase by 6%-7%, which will hit an 8-year high.
Haven't seen the market in 20 years! At least 22 ships are renegotiating prices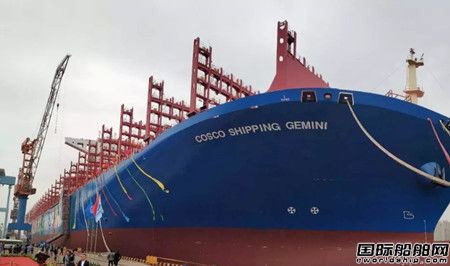 More than a year ago, the global shipbuilding industry was still facing layoffs and consolidation, and orders for new ships are now flying in the sky. This is due to the eagerness of shipping companies to increase capacity to meet the recovery of Western economies and the expansion of consumer demand.
However, the surge in new ship orders has caused Asian shipyards to be fully loaded with capacity, and some new ship delivery dates will be delayed. It is expected that new ships ordered in the second quarter of this year will not be delivered until 2025 at the latest.
According to sources, due to the influx of orders into shipyards, some shipyards even suspended the offer of new ships and tried to renegotiate existing orders because the price of heavy steel plates for shipbuilding has doubled since the end of 2020.
An executive of Hyundai Heavy Industries Group recently stated that it is the busiest period of business in many years. The orders are mainly for container ships. "Before the end of 2023, we have almost no docking sites to build additional new ships." "I have never seen one in the past 20 years. Through such a strong demand".
An executive of a large state-owned shipbuilding company in China revealed that due to rising steel prices, the owners of about 20 ships were required to pay higher prices to ensure ship delivery. "If the shipyard complies with the original contract, it will suffer at the time of delivery. Loss," "A large cargo ship requires approximately 25,000 to 30,000 tons of steel, which is an average increase of 15 million U.S. dollars in cost compared to last year.
According to industry insiders, the price of steel plates can account for up to 30% of the cost of ships, depending on the type of ship. Oil tankers and bulk carriers need more steel than container ships. The current cost of an ultra-large crude oil carrier is about 100 million U.S. dollars, which is much higher than the 85 million U.S. dollars in October last year.
The order is really hot, but the order is really "hot".
Taixing Expansion Marine Equipment (EME) is the professional designer, manufacturer and exporter of mooring winch, positioning winch, towing winch, anchor winch, diesel winch, electric windlass, hydraulic windlass, diesel windlass, electric capstan, hydraulic capstan, pneumatic capstan etc. Our products are mainly for scientific research vessel, navy vessel, working barge, tug, cargo vessel, oil tanker, offshore platform etc.