Prior to the rise in ship prices, Singapore's shipowner Eastern Pacific Shipping (EPS) "buy the bottom" to order container ships in the new era of shipbuilding. This also allowed New Era Shipbuilding, which has not built container ships for many years, to obtain its second container ship order this year.
According to sources, EPS recently ordered 4+2 7000TEU container ships in New Era Shipbuilding, with a total value of 420 million US dollars (approximately 2.686 billion yuan). Clarkson's data shows that the order for these four container ships was signed as early as May 1, two of which will be delivered by the end of 2023, and the other two will be delivered in 2024.
It is reported that the new ship will be leased to feeder liner company X-Press Feeders for a lease period of 5-7 years. Due to the relatively early booking time, EPS was able to lock in a lower ship price, with the cost of each new ship being approximately US$70 million. Driven by the recent increase in the cost of steel, the cost of a container ship of the same specification must reach at least 75 million U.S. dollars.
It is reported that this batch of EPS new ships will be operated on conventional fuels, but the company can choose to upgrade them to dual-fuel power, and each ship needs to pay an additional $11 million in upgrade costs.
According to the International Shipping Network, this is the first time that EPS has chosen a Chinese shipping company to order container ships in recent years. According to Clarkson's data, there are currently 50 EPS holding orders totaling about 6.54 million dwt, including 24 container ships. Except for the latest 4 ships of New Era Shipbuilding, the remaining 20 ships are all 14,812 TEU new Panamax vessels built by Hyundai Heavy Industries Group, and are operated by LNG power.
However, New Era Shipbuilding and EPS already have long-term cooperation in the field of oil tankers and bulk carriers. In May of this year, EPS has just ordered three 210,000-dwt LNG-powered Newcastlemax bulk carriers in New Era Shipbuilding. In October last year, it also ordered two 208,000-dwt LNG-powered bulk carriers. There are also two 110,200 dwt product oil tankers in EPS's hand-held order to be built in the new era of shipbuilding.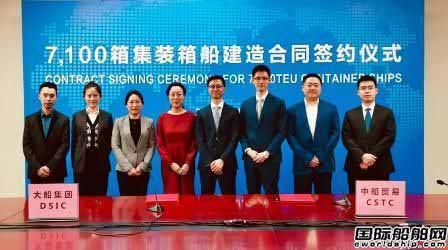 EPS is the third shipowner to order a 7000TEU container ship this year. It is worth mentioning that in the past few years, there has been almost no one in this ship market. According to Clarkson's data, there are currently only 10 orders for 6000-7999TEU medium-sized container ships, all of which are ordered this year, including the four 7000TEU ships built by the Singapore shipowner Sea Consortium in Waigaoqiao in April, and the German shipowner ALMH Two 7100TEU ships in the Shipbuilding Group, and this EPS order for shipbuilding in the new era.
Following the "order wave" of 10,000 container ships in the first quarter, more and more container ship owners since April seem to have begun to turn their attention to the 7000TEU medium-sized container ship market. Earlier, it was reported that Seaspan, the world's largest independent container ship owner, would order as many as 20 7000TEU ships and contacted many shipyards in China, Japan and South Korea. Since Seaspan returned to the newbuilding market in December last year, all 37 new ships ordered were ten thousand box ships, including two 24,000TEU super large ships. Taiwanese shipping company Dexiang Shipping also recently reported that it will order a 7000TEU container ship.
The 6000-7999TEU medium-sized container ships can be deployed on various routes, from major trans-Pacific and trans-Atlantic routes to north-south routes, east-west non-main routes and intra-regional routes, and can pass through the widened Panama Canal locks. At present, the operating fleet of 6000-7999TEU container ships is only 267, of which the latest one is the 6882TEU "Cape Pioneer" delivered by Hanjin Heavy Industries Subic Shipyard in 2017. The ordering time has to be dated back to 2013. .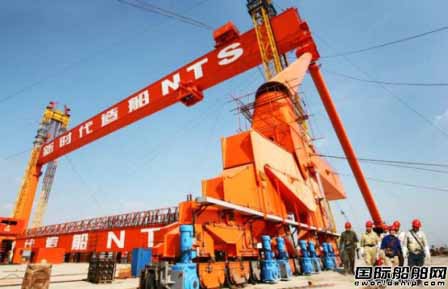 According to International Shipping Network, the EPS order is the second container ship order undertaken by New Times Shipbuilding this year. In March of this year, New Era Shipbuilding won an order for 2+2 13000TEU container ships from the Greek shipowner Chartworld. This is also the largest container ship that New Era Shipbuilding has ever built.
Clarkson's data shows that the number of container ships delivered by New Era Shipbuilding is not large, only 7 8,800TEU container ships built for Mediterranean Shipping and 4 10622TEU container ships built for CIMC. These 11 ships were all in 2013. Made to order in 2014 and delivered between 2014 and 2015. In addition, New Century Shipbuilding delivered two 4250TEU and two 4730TEU container ships built for Navios Holdings in 2008.
According to Clarkson's data, currently the New Era Shipbuilding has orders for 43 ships of approximately 5,766,400 DWT, including 10 bulk carriers, 8 50,000 DWT chemical tankers, 6 container ships, 4 product oil tankers, and 15 ships. For crude oil carriers, hand-held orders will be delivered until 2024.