Dexiang Shipping will join the "crazy" ship bookings of the shipping company. While buying the ships on a large scale, it plans to spend US$300 million to order 4 7000TEU container ships.
According to sources, Dexiang Shipping is negotiating to order four 7000TEU energy-saving container ships, which are scheduled to be delivered in 2024 and arranged on routes in India and the Middle East to replace chartered ships.
This will be the largest ship in Dexiang's shipping fleet. According to data from Clarkson, Dexiang Shipping currently holds orders including 2 2700TEU container ships and 4 1900TEU container ships, all of which are built by Huangpu Wenchong. At present, the largest ship in its own fleet is the 5686TEU "TS Mumbai", and the rest are small ships under 5000TEU.
Dexiang Shipping started its wave of ship purchases last year. Since the beginning of 2021, Dexiang Shipping has purchased 8 ships, "TS Haiphong" (formerly "nordclaire"), "TS Laemchabang" (formerly "nordemilia"), and "Nordviolet" (built in 2015) , "Nordlily" (built in 2016) and "Songa Toscana". The first 4 ships are all 1730TEU container ships purchased from Reederei Nord Klaus E Oldendorff, Germany.
It is reported that the purchase of "nordclaire" and "nordemilia" was completed in November 2020 and delivered in January 2021. Dexiang Shipping paid US$16.9 million for each ship. VesselsValue stated that Dexiang Shipping paid US$18.9 million and US$19.6 million for the other two ships of the same specification, "Nordviolet" and "Nordlily", reflecting the increase in asset value along with the increase in freight rates.
In addition, Dexiang Shipping recently purchased two more 1730TEU container ships from Reederei Nord Klaus E Oldendorff, Germany. Acquired the 5551 TEU container ship "naxos" (renamed TS Mumbai) built in 2003 from International Maritime Enterprise under Embiricos Group for USD 25.5 million, and acquired it from German shipowner Leonhardt & Blumberg Shipmanagement for USD 11.75 million 2008 The 1,740 TEU container ship "Hansa Falkenburg" built in the year.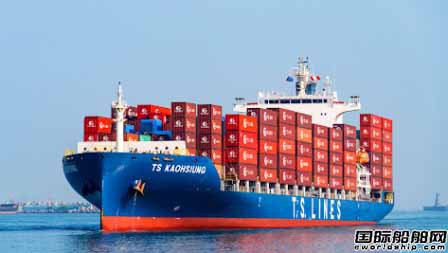 In December 2020, Dexiang Shipping exercised its option for another two 1900 TEU orders three months after CSSC Huangpu Wenchong Shipbuilding Co.'s first order. This batch of 1900TEU container ships is the fourth-generation BangkokMax 1900TEU container ship independently designed by Huangpu Wenchong, and is the main ship type of Huangpu Wenchong. According to International Shipping Network, the contracted order will cost approximately US$22.8 million per vessel. The first two vessels are scheduled to be delivered in the third and fourth quarters of 2022, respectively.
According to the international shipping network, Dexiang Shipping has purchased 7 second-hand ships this year, plus 2 new ships, and is expected to receive 6 new ships this year, of which 6 ships will be delivered in the first half of the year and 3 ships will be delivered in the second half of the year.
At the press conference of Dexiang Shipping's 2020 results, Chairman Chen Desheng said that more container ships will be acquired to reduce chartering costs. Chen Desheng said that the International Maritime Organization (IMO) will strengthen its carbon dioxide emission reduction policy in 2023. At present, about 30,000 commercial ships worldwide will not be able to meet the requirements of the new regulations. This is expected to accelerate the renewal of ships and the market shortage of ships will also worsen. Most of Dexiang's own fleet is relatively young, 70% of its own ships meet the new carbon emission regulations, and the six new ships under construction also meet the requirements of the new regulations.
According to IMO's existing ship energy efficiency index (EEXI) regulations, most ships currently need to slow down about 20% or modify energy-saving devices to meet the regulations. Chen Desheng said that the company's few old ships that do not meet the requirements are considering direct speed reduction, replacement of hull paint types or installation of energy-saving devices when sailing in the future to reduce fuel consumption.
In addition to ordering new ships, Dexiang Shipping has also placed an order for 10,000 containers, which will be delivered in the third quarter. By increasing the proportion of its own ships and self-owned containers, Dexiang Shipping will be able to reduce operating costs and improve market competitiveness.
Dexiang Shipping is currently the 20th largest liner operator with a total capacity of 102452TEU. By the end of this year, the number of Dexiang Shipping's own ships will reach 24, accounting for more than half of the 46 ships in the operating fleet. In addition, Dexiang Shipping will have 4 1900TEU container ships waiting for delivery next year.
According to reports, after postponing the previous listing plan, Dexiang Shipping is retrying to conduct an IPO on the Hong Kong Stock Exchange in the second half of 2021.
Taixing Expansion Marine Equipment (EME) is the professional designer, manufacturer and exporter of mooring winch, positioning winch, towing winch, anchor winch, diesel winch, electric windlass, hydraulic windlass, diesel windlass, electric capstan, hydraulic capstan, pneumatic capstan etc. Our products are mainly for scientific research vessel, navy vessel, working barge, tug, cargo vessel, oil tanker, offshore platform etc.