Singapore's Keppel Offshore and Maritime joined hands with Hyundai Heavy Industries of South Korea to win the first FPSO offshore engineering order worth US$2.3 billion from Petrobras. This is the largest FPSO order in the history of Petrobras and the largest FPSO order in the global offshore engineering market this year.
Keppel Offshore, Maritime and Hyundai Heavy Industries teamed up to grab the first FPSO order
On May 10, Keppel Corp announced that Keppel Offshore and Maritime, together with Hyundai Heavy Industries, won an international tender for Petrobras, and received US$2.3 billion (approximately RMB 14.8 billion) of floating production oil storage. Installation FPSO "P-78" turnkey contract.
This contract is based on the EPC (Engineering, Procurement, and Construction) format, and the project will be executed in multiple locations around the world and meets the 25% local content requirement of Petrobras. Among them, Keppel Offshore & Marine will build 43,000 metric tons of upper modules at its shipyards in Singapore, China and Brazil, and will undertake the integration and commissioning of FPSO. Hyundai Heavy Industry Group will be responsible for the construction of an 85,000-ton FPSO hull and a living area that can accommodate 240 people. After completion, the FPSO will be transported to the Buzios oil field, where Keppel Offshore and Marine will carry out the final stage of offshore commissioning work.
According to the International Shipping Network, Keppel Offshore and Marine has a subsidiary in China, Nantong Keppel Shipyard, which is capable of constructing 35,000 tons of offshore structures every year. The Brazilian subsidiary Keppel FELS Brasil has developed into the most famous offshore construction company in Latin America, providing a wide range of construction, modification, upgrade and maintenance services.
According to the announcement issued on May 11 by South Korea Shipbuilding & Marine, the secondary holding company of Hyundai Heavy Industries Group, which is responsible for the shipbuilding business, the contract value of the hull construction work undertaken by Hyundai Heavy Industries Group is approximately US$780 million. The contract value of the module work is approximately US$1.52 billion.
This is the first time that Hyundai Heavy Industries Group won the offshore engineering equipment after a lapse of 3 months after obtaining the general contract for the design, procurement, construction, installation and commissioning of the US$450 million Gas Compression Platform (Gas Compression Platform) in January this year. The construction project is expected to begin construction in the first quarter of next year after about 9 months of design.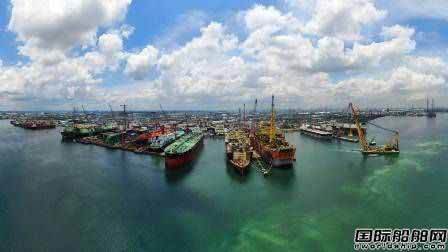 "P-78" will be completed in 2024 and deployed in the Buzios oil field 210 kilometers southeast of Rio de Janeiro, Brazil, becoming the seventh FPSO of the Buzios oil field. The FPSO has a total length of 345 meters, a mold depth of 60 meters, a mold width of 34 meters, and a total weight of 128,000 tons. It can produce 180,000 barrels of crude oil and 720 cubic meters of natural gas per day, and can store 2 million barrels of crude oil. It is one of the largest FPSOs in the world.
Keppel Offshore and Maritime Chief Executive Officer Chris Ong said: "We are very pleased to support Petrobras' large-scale FPSO project. We have undertaken a larger scope of work in this project than before. The project takes advantage of Our recognized capabilities as a leading integrator of offshore energy and infrastructure assets have leveraged our strengths in engineering and project management, focusing on higher value-added work."
"This is also in line with our announced transformation plan, that is, not all work is done in our shipyard. We are very pleased to be able to cooperate with industry leaders such as Hyundai Heavy Industries Group and Brazil's DORIS Engenharia to leverage our complementary advantages to make Keppel Offshore and maritime affairs can expand our turnkey services across the entire value chain. At the same time, we can use our global business network to bring a considerable amount of work to Brazil and create thousands of jobs for the local ecosystem ."
Petrobras plans to order two FPSOs, and South Korea's two major shipping companies become final competitors
It is understood that Petrobras launched an FPSO tender last year to build two FPSO "P-78" and "P-79" for the Buzios oil field, with a total value of up to 4.6 billion U.S. dollars. It is expected to become a single in the history of the world shipbuilding industry The largest FPSO order.
Prior to this, Hyundai Heavy Industry Group and Daewoo Shipbuilding have successfully entered the final round of Petrobras FPSO bidding with relatively low quotations. As the "P-78" was officially used by Hyundai Heavy Industries Group and Keppel Offshore and Maritime, Petrobras will choose which shipyard to choose for the "P-79" order, which has aroused concern.
South Korean industry insiders predict that, considering the scale of the deal, the finalists Hyundai Heavy Industries and Daewoo Shipbuilding may each obtain an FPSO order from Petrobras. These industry insiders pointed out that it takes several years and a lot of human resources to build an FPSO, and splitting the orders for two FPSOs between two shipyards is a way to ensure fast delivery of FPSOs.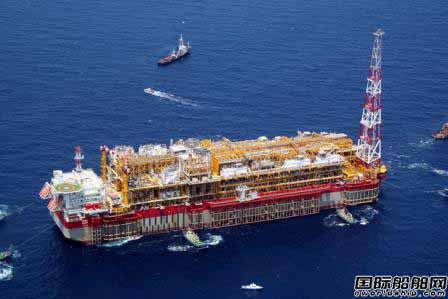 Regarding the FPSO order of Petrobras, the three major Korean shipping companies and their respective partners formed independent alliances and launched fierce competition. Among them, Hyundai Heavy Industries Group cooperated with Keppel Shipyard and its Brazilian subsidiary Keppel Brazil Shipyard (BrasFELS), Daewoo Shipbuilding and Saipem cooperated, and Samsung Heavy Industries chose Japan Toyo and its funded Brazilian shipyard EBR.
According to sources, Hyundai Heavy Industries has submitted a minimum price of 12.52 billion reais (approximately US$2.33 billion) for each FPSO in the tender, which is lower than the 14.11 billion reais (approximately 26.3 billion U.S. dollars) submitted by Daewoo Shipbuilding. Billion U.S. dollars), and 15.15 billion reais (approximately 2.82 billion U.S. dollars) submitted by Samsung Heavy Industries.
This will be the first time Petrobras has built its own FPSO in more than 7 years. Affected by the large-scale anti-corruption investigation "Car Wash" launched by Brazil in 2014, Petrobras has only leased FPSOs in the form of long-term charter contracts in the past 7 years. During this period, the world's two largest FPSO operators, Japan's Mitsui Marine Development The company (MODEC) and Dutch SBM Offshore became the biggest beneficiaries.
MODEC and SBM Offshore also obtained the qualification to participate in Petrobras's latest tender last year, but these two companies later chose to withdraw because they prefer to use their own engineering design rather than Petrobras's model.
It is understood that Brazil's Buzios oil field discovered in May 2010 is Brazil's second largest oil-producing area and one of the world's largest deep-sea oil fields, with oil reserves of 3 billion barrels. Petrobras is currently operating 4 FPSOs locally and will invest an additional 8 FPSOs by 2030, which can produce 2 million barrels of crude oil per day.
The South Korean shipbuilding industry has high hopes for Petrobras' orders, believing that this may be a sign of the recovery of the offshore engineering market. Coupled with new orders for large container ships and LNG ships this year, the recovery of FPSO demand is expected to bring a new heyday to the Korean shipbuilding industry.
An official from South Korea Shipbuilding and Marine said: "As the international oil price gradually rises, the demand for marine development is also showing a recovery trend. We will continue to develop a profit-oriented business strategy based on the accumulated experience and technical strength of offshore equipment construction. .
Taixing Expansion Marine Equipment (EME) is the professional designer, manufacturer and exporter of mooring winch, positioning winch, towing winch, anchor winch, diesel winch, electric windlass, hydraulic windlass, diesel windlass, electric capstan, hydraulic capstan, pneumatic capstan etc. Our products are mainly for scientific research vessel, navy vessel, working barge, tug, cargo vessel, oil tanker, offshore platform etc.