Xiamen Shipbuilding Industry Corporation will build the world's first zero-carbon car carrier for Hoegh Autoliners in Norway.
On April 26, Renaissance Shipping announced the launch of a new Aurora-class car carrier designed to carry 9,100 cars, which will be the world's largest car carrier. The company has signed a memorandum of understanding with long-term partner Xiamen Shipbuilding Industry Corporation, and it is expected that the first ship will be delivered in 2023.
This is part of Renaissance Shipping's decarbonization work, and the ultimate goal is to achieve a zero-emission future. Andreas Enger, CEO of Renaissance Shipping, said: "Considering the future of cargo and zero-carbon fuel, the design of Aurora-class ships aims to achieve a greener future. This is the most environmentally friendly car carrier in history and represents us in An important step has been taken on the road to a zero-emission future."
"We are accelerating our decarbonization efforts to achieve the goal of net zero emissions by 2040. Together with our customers and trusted partners, we will make a significant contribution to a more sustainable maritime industry."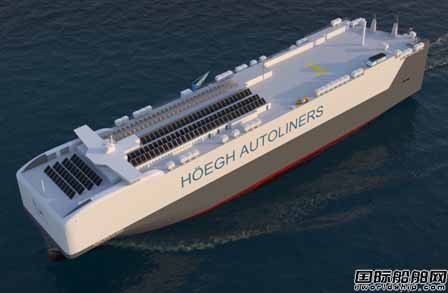 The Aurora-class car carrier is equipped with MAN B&W multi-fuel engines provided by MAN Energy Solutions, which can use a variety of biofuels and conventional fuels, including LNG. After making slight modifications to the engine, fuel tank and auxiliary systems, the ship can transition to operating on any zero-carbon fuel such as green ammonia.
The Aurora-class car carrier was developed in cooperation with Reynolds Shipping and Deltamarin. The ship is designed to transport future cargo and will have an enhanced deck and an enhanced internal ramp system, allowing electric vehicles to travel on all decks, and it does not provide more flexibility for heavier project cargo.
Hans Eivind Siewers, Director of DNV Passenger Ship and Ro-Ro Ship Department, pointed out that the Aurora-class car carrier is the first ship in this field that can be operated on carbon-neutral ammonia fuel. "With multi-fuel engines and DNV's new ammonia fuel reserve ( ammonia ready) symbol, Renaissance Shipping is taking the decarbonization of the shipping industry to a new level. The design of the Aurora-class car carrier will further meet the enhanced safety signs and significantly reduce the environmental footprint."
It is understood that Xiamen Shipbuilding Industry Corporation has successively built and delivered 6 "New Horizon" super-Panamax auto carriers for Reynolds Shipping from 2015 to 2016. At that time, they were one of the largest and most advanced auto carriers in the world. This series of ships can transport 8,500 cars, with a deck area of 71,400 square meters, and only half of the pollution emissions of traditional car transport ships.
Taixing Expansion Marine Equipment (EME) is the professional designer, manufacturer and exporter of mooring winch, positioning winch, towing winch, anchor winch, diesel winch, electric windlass, hydraulic windlass, diesel windlass, electric capstan, hydraulic capstan, pneumatic capstan etc. Our products are mainly for scientific research vessel, navy vessel, working barge, tug, cargo vessel, oil tanker, offshore platform etc.