If the decarbonisation plan is implemented, the global shipping industry will need to invest approximately US$3.4 trillion over the next 30 years to replace the existing fleet of nearly 100,000 merchant ships, which means that more than 3,000 merchant ships of approximately 80 million dwt will face renewal each year worldwide, and the outlook for the newbuilding market remains strong.
Martin Stopford, a shipping expert and non-executive president from Clarkson Research Services, made these predictions in a recent keynote speech at the Capital Link Shipping Forum's Decarbonisation Conference.
Stopford said that US$2.2 trillion of the US$3.4 trillion was spent on ensuring that ships were sufficient to meet environmental regulation targets and US$1.2 trillion was spent to take account of global trade growth. Stopford noted that the figure of up to US$3.4 trillion for ship investment needs is only a rough calculation, based on current ship prices over the next 30 years. However, the actual figure is likely to be higher still, as more complex ships are likely to be more expensive to build in the future and "building ships with new technology will cost a lot of money, and new high-technology ships can easily cost much more than existing ships".
According to Stopford's estimates, the container ship sector is likely to require the most investment, with the shipping industry expected to invest US$518 billion in container ships, spend US$509 billion on bulk carriers, US$395 billion on liquefied gas carriers and US$357 billion on cruise ships. On the other hand, investment in tankers and offshore vessels is relatively small, expected to be US$214 billion and US$319 billion respectively, as fleet expansion in these two vessel types will be constrained by oil demand.
However, for smaller cargo ships operating mainly in coastal waters, as well as non-cargo vessels such as tugboats, fishing vessels and mini-bulkers, decarbonisation investments of up to US$919 billion will be required. stopford points out that different ship type sectors play very different roles in the shipping market and therefore require different levels of technology and investment.
The extremely high investment budgets raise the question of how shipping companies are going to finance future orders. stopford says that over the last 20-30 years, the shipping industry's cash flow has been driven by the spot market, with a 30-year average of $15,000/day, "which means that we don't have nearly enough money to cover the expenditure involved ".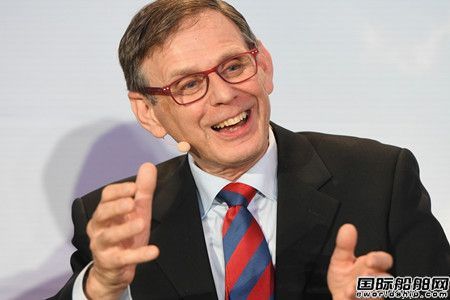 Stopford believes that cooperation with charterers is crucial in this process, and that charterers must take the lead in deciding which type of technology they wish to participate in. Shipyards must take the lead in providing the appropriate new type of vessel, while shipowners must establish organisations that can provide security to charterers to ensure that they get the right value for their money.
According to the international ship network, the latest Clarkson data shows that the global existing fleet of 99907 ships, a total of 2.139 billion dwt, including 12353 bulk carriers, 917 million dwt; 15812 oil tankers, 672 million dwt, 5455 container ships, 283 million dwt.
Considering the currently available shipbuilding capacity, it is expected to take up to 25 years for the shipping industry to replace the entire existing fleet. The shipbuilding industry is scheduled to deliver around 80 million tonnes of new ships this year, which represents only 4% of the proportion of the existing fleet, and deliveries next year are likely to be even less.
However, in Stopford's view, there is absolutely no need for the shipping industry to abandon existing ships completely, which will continue to operate for a long time. The advantage of the existing fleet, he believes, is its lower capital value, which means that owners can afford to trade more slowly.
Today, the most dramatic way to reduce greenhouse gas emissions is to slow down and reduce the speed of ships to 8 knots, which equates to a 60 to 80 per cent reduction in carbon emissions. stopford shared several options that the shipping industry might choose, including the retrofitting of the existing fleet, which is considered one of the most important factors for future growth.
Taixing Expansion Marine Equipment (EME) is the professional designer, manufacturer and exporter of mooring winch, positioning winch, towing winch, anchor winch, diesel winch, electric windlass, hydraulic windlass, diesel windlass, electric capstan, hydraulic capstan, pneumatic capstan etc. Our products are mainly for scientific research vessel, navy vessel, working barge, tug, cargo vessel, oil tanker, offshore platform etc.