In South Korea three big shipbuilding enterprises to receive a single surge at the same time, before due to the lack of workload and facing a crisis of survival of the Korean medium-sized shipbuilding enterprises orders also began to improve significantly, a quarter to receive orders up to 5 times the same period last year. These medium-sized shipbuilders is a temporary performance rise, or as an opportunity to bottom out, to lay the foundation for another takeoff, and finally achieve a rebirth of nirvana, much attention in the Korean industry.
Korean shipbuilding "lead", South Korea's medium-sized shipbuilding companies in the first quarter to receive the green light
Since the beginning of this year, with the growth of traffic in America, Europe, Southeast Asia routes and the rise in oil prices, the demand for container ships, LNG ships and other types of vessels has increased significantly, and the order intake performance of the three major Korean shipping companies in the first quarter of this year rose sharply, reaching 10 times that of the same period last year. Previously experienced the order drought, manpower reduction and other structural adjustments and acquisitions and other sinking Korean medium-sized shipping companies also seized the opportunity of the active maritime market, and continued to undertake to new orders, the first quarter of the business performance lit up the green light.
According to statistics, in the first quarter of this year, in addition to last March by South Korea HSG Heavy Industries (HSG Heavy Industries) acquisition of Seongdong Shipbuilding temporarily withdrew from the new shipbuilding market, Korea Shipbuilding, Daishin Shipbuilding, STX Shipbuilding, Hanjin Heavy Industries and other four Korean backbone of medium-sized shipbuilding enterprises to undertake new ship orders to 16 + 4. In the first quarter of last year, South Korea's medium-sized shipbuilders only took orders for four tankers.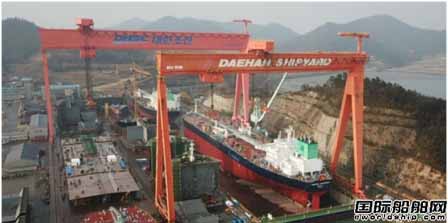 Korean Shipbuilding is currently in the best position among Korean medium-sized shipping companies. In February this year, the company received orders for 1+1 Aframax tankers of 115,000 dwt class from Greek shipowner Chandris, 2 tankers of the same type from Greek shipowner Pleiades Shipping Agents S.A. and 3 LNG-powered Aframax tankers from two European shipowners. Subsequently, in late March this year, a contract was signed with two Greek shipowners for the construction of one Aframax crude carrier each. This brings the total number of new ship orders received by KAL in the first quarter of this year to 8, and the total number of new ships currently in hand to 24, ensuring a stable construction workload for the next two years and laying a relatively stable business foundation. Moreover, in the field of Aframax tanker construction, the market share of the cumulative orders received over the past four years has reached the world's first, making it a truly professional shipbuilder of medium-sized tankers.
In February this year, DaeShin Shipbuilding signed a contract with Moroccan shipping company Petro Cab for the construction of a 9,000 dwt product tanker, and in March it signed a contract with Korean chemical shipping company Seongho Shipping for the construction of three 6,800 dwt stainless steel chemical carriers worth a total of US$60 million. The company, which was acquired by a consortium led by Dongil Steel at the end of last year, is showing good prospects for growth and is expected to take a major step towards normalisation.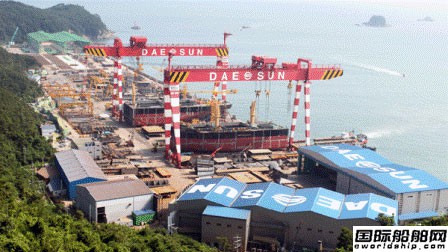 STX Shipbuilding & Marine also welcomed new orders in March this year, opening the door to normalisation of operations after being acquired by a consortium consisting of United Asset Management Company (UAMCO), South Korea's largest distressed debt liquidator, and KH Investment, a South Korean private equity fund, in January this year. The company signed contracts for the construction of a total of three new vessels, a 50,000-tonne MR-type tanker and a 6,600-tonne product/chemical tanker, with a Hong Kong, China, shipowner and a Japanese shipowner respectively. In addition, the contracts also include three alternative orders. As a result, STX Shipbuilding & Marine's order book has increased to eight vessels, securing workload for the first half of next year. In addition, according to STX Shipbuilding & Marine sources, the company also signed three letters of intent (LOIs) with other shipowners in February this year, including orders for more than 10 new vessels, and STX Shipbuilding & Marine expects to sign formal construction contracts for these orders by the end of April this year. If this goal is achieved, STX Shipbuilding & Marine will have received orders for more than 20 new vessels so far this year.
On 28 January this year, Hanjin Heavy Industries signed a contract with the Korean Ministry of Industry, Trade and Resources and the Korea Institute of Geological Resources (KIGAM) for the construction of the 6,000-ton deep-sea resource physical exploration vessel Tamhae 3, worth 190 billion won (approximately US$171 million). The vessel will be used for seismic surveys of the seabed, analysis of seabed faults, siting of hazardous facilities such as nuclear power plants, and detection of carbon dioxide storage in the seabed.
Technical shortcomings still exist, Korea's mid-sized shipbuilding companies are really on the right track, but the road is long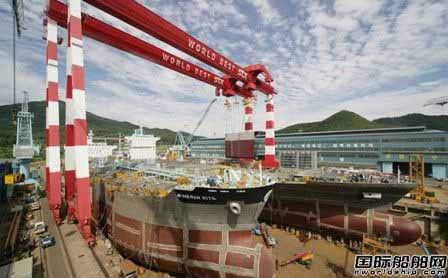 However, the Korean Shipbuilding and Offshore Equipment Association pointed out that even if these medium-sized shipbuilding enterprises in the first quarter of the order performance has been improved, but from the real on track there is still a long way to go.
First of all, Korean medium-sized shipbuilding enterprises and the South Korean shipbuilding industry "three giants" Hyundai Heavy Industries Group, Daewoo Shipbuilding, Samsung Heavy Industries, the technology gap is very obvious. So far, these medium-sized shipping enterprises have not reached the technical level of building LNG ships, VLCC and other high value-added ships, which has become a major disadvantage.
Secondly, in the market of middle and low-end vessels such as bulk carriers, Korean medium-sized vessels are at a price competitiveness disadvantage with their main rivals, Chinese vessels, resulting in a shrinking market for operating orders.
At the same time, although the global shipping market is currently experiencing a boom cycle, there is a high degree of uncertainty in the number and price of subsequent new ship orders, based on the often uneven and highly cyclical nature of the shipping industry. This may also become a variable for the future development of Korean medium-sized shipbuilding enterprises.
In this regard, the Korean Shipbuilding and Offshore Equipment Association related sources said: "South Korea's medium-sized shipbuilding enterprises in the first quarter of this year to improve the order performance, mainly in the better completion of the previous structural adjustment. In the context of the International Maritime Organization (IMO) to strengthen the new rules of environmental protection, it is expected that the market for environmentally friendly intelligent ships will further expand, and the global shipbuilding market will show a trend of sustained recovery in the medium to long term. Going forward, the ability of Korean mid-sized shipbuilders to respond to the industry's theme of 'eco-smart' will be key to their growth."
Taixing Expansion Marine Equipment (EME) is the professional designer, manufacturer and exporter of mooring winch, positioning winch, towing winch, anchor winch, diesel winch, electric windlass, hydraulic windlass, diesel windlass, electric capstan, hydraulic capstan, pneumatic capstan etc. Our products are mainly for scientific research vessel, navy vessel, working barge, tug, cargo vessel, oil tanker, offshore platform etc.