In the past year, the global shipbuilding market was hit hard by the New Crown epidemic, with new ship orders hitting an all-time record low. Under such difficult circumstances, Yangtze River Shipping Group still achieved outstanding results, receiving US$1.8 billion in orders and making a net profit of RMB2.6 billion for the year. And with a large increase in orders this year, Yangtze River Shipbuilding Group has targeted high value-added vessels such as container ships and LNG vessels, and plans to reopen shipyards that have been shut down to expand business and expand production capacity.
Net profit of RMB 2.6 billion in 2020, gross profit of RMB 2.1 billion from shipbuilding business
On 5 April, Yangtzekiang Shipbuilding Group released its annual financial report and related documents for 2020, a year in which the global spread of the Newcastle pneumonia epidemic poses a major uncertainty for the world economy. Through various initiatives, the Yangtzekiang Shipbuilding Group has been able to maintain a continued solid financial position by exercising quick resilience and strong crisis management skills.
Overall, the Group's revenue in 2020 to RMB14.8 billion, down 37% year-on-year. Of this, the main shipbuilding business achieved operating income of $10 billion, down from $13 billion in 2019, mainly due to a reduction in the number of vessels delivered in 2020 from 59 in 2019 to 45. Revenue from other ship-related businesses such as shipping logistics & chartering, ship design services and ship breaking was $200.6 million, down from $260.7 million for the same period in 2019, mainly due to lower charter rates.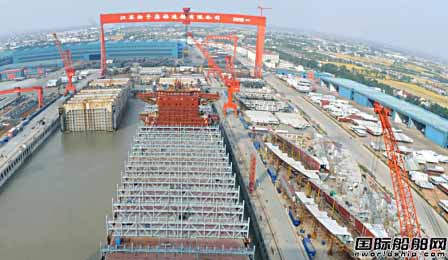 In 2020, the Yangtze River Shipbuilding Group's annual net profit was RMB2.6 billion, down 21% year-on-year, and net profit attributable to shareholders was RMB2.5 billion. Due to the relatively high number of container vessels built and delivered by the Group with higher profit margins and the resale of 157,000-tonne tankers, the gross profit margin of shipbuilding business increased by 6 percentage points year-on-year to 21% and the shipbuilding business achieved a gross profit of RMB2.1 billion, higher than RMB1.9 billion in 2019. Gross profit from other shipbuilding-related businesses was $187 million, down from $230 million in 2019.
As of December 31, 2020, the Yangtze River Shipping Group's cash and cash equivalents were $6.6 billion, down from $10.2 billion at the end of 2019. As at 31 December 2020, Yangtzekiang Shipbuilding Group maintained a solid financial position with net asset value per share increasing to $8.40 from $7.94 at the end of 2019.
60 ship orders secured this year, will restart Yangzi Changbo Shipbuilding to increase capacity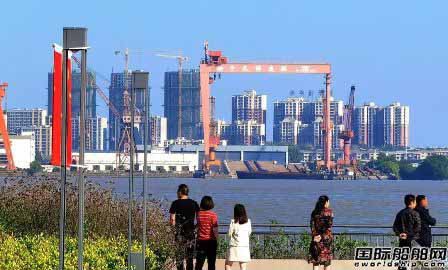 In 2020, due to the impact of the New Crown Pneumonia epidemic, Yangtze River Shipping Group took relevant precautionary measures and slowed down the construction progress, but still delivered 45 vessels on schedule, with the majority of the vessels delivered being medium and large container vessels and dry bulk carriers. These included three 12,690 TEU container vessels, which are the largest container vessels built and delivered by the Group to date.
In terms of new order intake, the Yangtze River Shipping Group withstood all challenges in 2020 and received 54 new orders worth US$1.8 billion for the year, far exceeding the US$830 million order intake for the whole of 2019. As of 31 December 2020, Yangtzekiang Shipbuilding Group held orders for 83 vessels valued at US$3.09 billion.
As we enter 2021, Yangtzekiang Shipbuilding Group maintains its strong order intake momentum. Year-to-date it has secured orders for 60 new vessels, with a total value of approximately US$3 billion, the largest volume of new vessel orders in the last decade. A large proportion of the new orders received are for container vessels, including 43 vessels valued at US$2.6 billion, which are expected to maintain the Group's profitability and secure production commitments for the next two years. These orders do not include any option orders which, if they become effective, will further increase the volume of new vessel orders in hand.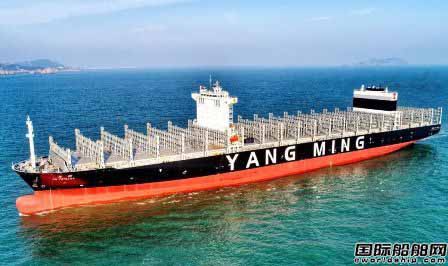 In order to increase its production capacity, Yangzijiang Shipbuilding Group will resume operations at Jiangsu Yangzi Changbo Shipbuilding in mid-2021. The shipyard ceased operations in 2012 due to a low order intake in the past few years. To improve operational efficiency, the Group has integrated the construction business of Jiangsu Yangzi Changbo Shipyard with its other three major shipyards.
Expanding LNG business and prioritising bulk orders for container vessels
Bullish on the LNG and container vessel markets, the Yangtze River Shipping Group hopes to pursue further growth in the LNG sector and will prioritise volume orders for container vessels to improve profits.
The Yangtze River Shipping Group is forming strategic partnerships to create more development opportunities. In August 2019, Yangzi Mitsui Shipbuilding, a joint venture shipyard established with Mitsui Japan, officially commenced operations, making full use of the technical expertise of its partners through the joint venture, thereby enabling the Group to continuously enhance its capacity to build more complex and technically challenging vessels, such as oil tankers and LNG vessels, according to Ship International. Looking ahead, the Yangtze River Shipbuilding Group plans to capture the LNG market and the development of LNG vessels to expand its market share of medium-sized LNG vessels, especially among Chinese shipowners, in order to further expand its customer base.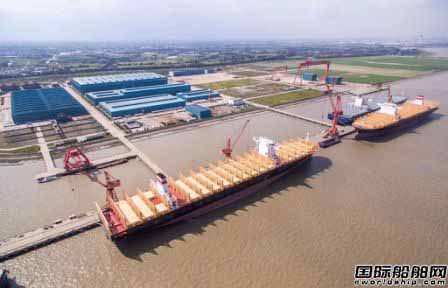 In 2021, Yangtze River Shipping Group, together with Wuxi China Resources Gas Company Limited and Jiangyin New Yangtze Ship Enterprise Management Centre, formed Jiangsu Runyuan Energy Company Limited, thereby expanding its related LNG business and extending into the upstream industry chain at a faster pace. The main business of Jiangsu Runyuan Energy includes the construction of LNG storage facilities, natural gas trading and some related businesses in the LNG supply chain.
On the other hand, the strong recovery in the container shipping market since the second half of last year and the soaring freight rates enabled container shipping companies to make substantial profits in the third and fourth quarters of last year, which also pushed up the demand and order growth for container vessels. However, due to the high barriers to entry in the containership construction market, relatively few shipyards are able to meet the demand for containership construction, and
Yangtze River Shipping Group has a good track record in building container ships, which puts the Group in a good position to seize the current market opportunities. As the shipyard's delivery slots are gradually filling up, the Group is able to be more selective in terms of customers and vessel types to be built. In view of the higher gross margins for bulk orders of container vessels, the management of Yangtze River Shipping Group has made a strategic decision to prioritise such orders, which is expected to help the Group maintain its profit margins.
It is worth mentioning that in December last year, Yangtze River Shipping Group took on two of the world's largest 24,000 TEU ultra-large container vessels, which are the largest container vessels in terms of container volume and deadweight tonnage in the history of Yangtze River Shipping's construction, making Yangtze River Shipping the first private shipbuilding enterprise in China to build 24,000 TEU ultra-large container vessels.
Taixing Expansion Marine Equipment (EME) is the professional designer, manufacturer and exporter of mooring winch, positioning winch, towing winch, anchor winch, diesel winch, electric windlass, hydraulic windlass, diesel windlass, electric capstan, hydraulic capstan, pneumatic capstan etc. Our products are mainly for scientific research vessel, navy vessel, working barge, tug, cargo vessel, oil tanker, offshore platform etc.