Newly signed orders for more than 100 vessels, nearly 3 million TEU, the proportion of handheld orders to the existing fleet exceeded 15% to reach a new high in 4 years. The container ship market "order wave" has become the biggest highlight of the global newbuilding market. The recovery of the Chinese market has added confidence to the container shipping market and the newbuilding market is expected to usher in more new ship orders.
More than 100 new orders were signed, and the ratio of orders in hand to the existing fleet reached a 4-year high
With shipping rates soaring since the second half of last year, low interest rates and fierce price competition between shipbuilders finally prompted a flurry of orders from owners, lessors and ocean liners, with Clarkson data showing that the proportion of containership orders in hand had climbed to 15.41% by April this year, the highest level since April 2017.
Over the past few years, new orders for containerships have remained at a low level, with the industry experiencing a number of large-scale consolidations and mergers since 2010, which have reduced the need for shipping companies to increase their capacity, and increasingly stringent environmental policies have caused shipping companies to increase their capital expenditure, thus slowing down the rate of continuous bookings. In this context, the proportion of containerships on order as a percentage of the existing fleet has gradually declined from 30% in 2010 to just 8.28% in October 2020.
Drewry statistics say that since November last year, more than US$7 billion worth of new containership orders have been confirmed.
Alphaliner data shows that in the past six months, new orders for containerships have exceeded 2 million TEU. the vast majority of these are for 12,000 TEU-24,000 TEU ultra-large containerships, totalling around 110 vessels, including 29 24,000 TEU, 60 15,000-16,000 TEU and 21 12,000-13,000 TEU containerships. 13,000TEU container vessels. In contrast, medium-sized vessels are almost unavailable. In addition, there were only three orders for 4,000-10,000 TEU containerships in hand, in addition to some 20 Chinese domestic containerships.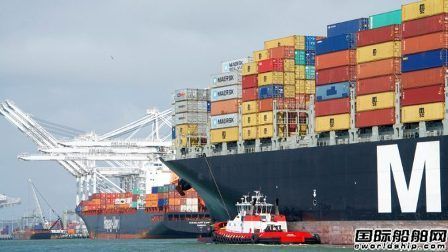 It is worth mentioning that neither Delury nor Alphaliner statistics cover the latest major orders, including Evergreen Marine's order for a total of 20 new 15,000 TEU Panamax containerships at Samsung Heavy Industries, with a contract value of approximately US$2.5 billion, the largest single order in world shipbuilding history; Wan Hai Shipping's order for five 13,200 TEU container ships at Hyundai Heavy Industries at a total price of US$562 million; six 15,500 TEU container ships ordered by Seaspan at Hudong-Zhonghua and Jiangnan Shipbuilding; and 13 16,000 TEU container ships ordered jointly by Da Ship Group and Guangzhou Shipbuilding International, which is the largest single order for container ships in the history of China's shipbuilding industry, with a total price of over RMB 10 billion. Together with the above-mentioned new orders totalling 667,000 TEU, new orders for container ships have approached 3 million TEU in the past six months.
According to Alphaliner, Seaspan is by far the most ordered shipowner, having placed 31 vessels since returning to the newbuilding market in December last year. This figure is almost double that of Japan's Shoei Kisen (16 vessels), which is in second place, with Zodiac Maritime in third place with an order book of 10 vessels.
Evergreen Marine and Mediterranean Shipping are the most active shipping companies, with Alphaliner data showing that Evergreen Marine has ordered at least 20 container vessels in the last six months, with a total capacity of around 300,000 TEU. TEU.
In terms of shipyards, Yangtze River Shipping Group was the biggest winner, with 25 orders and the first 24,000 TEU ultra-large container ship. In second place was Samsung Heavy Industries, with a total of 19 vessels on order. Most of the newbuildings will be delivered in 2023 to mid-2024.
Expected order growth will not affect the balance of supply and demand, the market will welcome more new ship orders this year
Although the current container ship handheld orders are growing rapidly, but in view of China's strong export demand, shipping companies are not worried that this "order wave" will have a negative impact on the market. On the contrary, German shipping giant Hapag-Lloyd is optimistic that this year the market will usher in more new ship orders, so that the handheld orders back to a "healthy" level.
Hapag-Lloyd placed an order for six LNG-powered 23,500 TEU ultra-large container ships at Daewoo Shipbuilding in South Korea in December last year. The company's chief executive Rolf Habben Jansen recently said that, given the industry's growth of a few percentage points per year and the need for fleet renewal, the "healthy" level of the container industry's order book was roughly "in the range of 14 to 17 per cent ".
Habben Jansen recalls the situation around 2007, when containership holdings reached 60 per cent of fleet capacity, but sees no reason to worry about a repeat of the over-ordering situation, as market conditions are now very different to those in 2007. He expects more containership orders to follow in the next two quarters.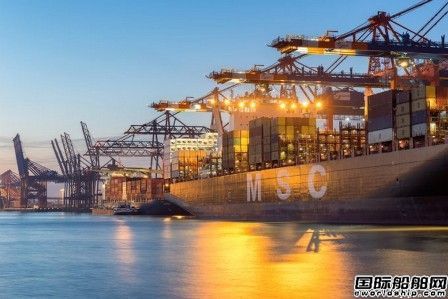 Delury holds a similar view, arguing that the current situation is different from the past and that there is no need to worry that the growth in orders may affect the balance of supply and demand in the market. Drewry said that demand for container shipping has continued to grow rapidly over the past few months, with high demand and high freight rates prompting container companies to find ways to expand capacity, not just by ordering new vessels, but also by affecting the chartering and second-hand vessel markets. In addition, due to the impact of the epidemic, many of the ships originally scheduled for delivery last year have been postponed to this year's delivery, and any new ship orders will increase the pressure on shipyards, so the face of a large number of large container ship orders, shipyards need how long to complete the delivery remains to be seen.
Industry analysis points out that the shipping companies are competing to order large container ships, the reason is that the Chinese economy is gradually out of the epidemic haze, export recovery rebound. These 10,000 container ships will be deployed on the world's busiest Asia-Europe routes and trans-Pacific routes, with the first stop for most ships loading in China.
China's manufacturing sector was in the doldrums in the first half of 2020 due to the embargo measures, but the industry is optimistic that global trade will return to previous levels once the measures are lifted and China's manufacturing sector is expected to return to prosperity. Container shipping companies are hoping to take a slice of China's huge export order book with the addition of large container ships.
Evangelos Marinakis, CEO of containership owner Capital Maritime, which has ordered 10 new Panamax containerships at the South Korean shipbuilder since December last year, noted: "In response to strong growth in trans-Pacific trade, shipping companies are returning their attention to China and are therefore increasing containership capacity to keep up with demand."
According to data provider Trading Economics, China's exports have been rising steadily since June last year, reaching new highs in November and December. China's exports rose by 21 per cent year-on-year in November and by 18 per cent in December to a record high of US$282 billion.
Peter Sand, chief shipping analyst at the Baltic International Chamber of Shipping (BIMCO), said, "There has been talk recently of supply chain diversification, affected by the trade war between the US and China and the epidemic disrupting the supply chain, but importers are still very dependent on China, where after all everything is available."
Taixing Expansion Marine Equipment (EME) is the professional designer, manufacturer and exporter of mooring winch, positioning winch, towing winch, anchor winch, diesel winch, electric windlass, hydraulic windlass, diesel windlass, electric capstan, hydraulic capstan, pneumatic capstan etc. Our products are mainly for scientific research vessel, navy vessel, working barge, tug, cargo vessel, oil tanker, offshore platform etc.