As the container shipping market continues to lack of ships and boxes, high freight prices, earnings soared Evergreen Marine officially announced that it will spend up to 2.6 billion U.S. dollars to order 20 15,000 TEU container ships, and will be in the five shipyards in China, Japan and South Korea to choose to place orders for shipbuilding.
Determining five shipyards, Evergreen Marine spent US$2.6 billion to order 20 more 15,000 TEU container ships
On March 22, Evergreen Marine announced on behalf of its subsidiary "Qingbiao Marine" that the board of directors resolved to order 20 15,000 TEU container ships at a cost of US$115 million to US$130 million each, for a total transaction amount of US$2.3 billion to US$2.6 billion. Evergreen Marine will bargain with Hudong-Zhonghua, Jiangnan Shipbuilding, Japan Imabari Shipbuilding, South Korea Samsung Heavy Industries and Hyundai Heavy Industries five shipyards, from which the best shipyard to build this batch of container ships.
According to the international ship network, these five shipyards have a long-term cooperation relationship with Evergreen Marine. In 2018, the order for 20 11,000 TEU container ships was also received by Samsung Heavy Industries and Imabari Shipbuilding, of which 8 were built by Samsung Heavy Industries and 12 by Imabari Shipbuilding. 2019, Evergreen Marine ordered four 1,800 TEU container ships from Hyundai Heavy Industries Group's subsidiary Hyundai Mipo In 2019, Evergreen Marine ordered four 1,800 TEU feeder container vessels from Hyundai Shipbuilding, a subsidiary of Hyundai Heavy Industries Group.
In addition, Evergreen Marine placed its first order with a mainland shipyard in 2018, selecting Jiangnan Shipbuilding to sign a contract for the construction of four 2,500 TEU containerships. 2019 saw Hudong-Zhonghua, Jiangnan Shipbuilding and Samsung Heavy Industries share a large order for 10 23,000 TEU containerships for Evergreen Marine, with Samsung Heavy Industries building six and Hudong-Zhonghua and Jiangnan Shipbuilding each building two.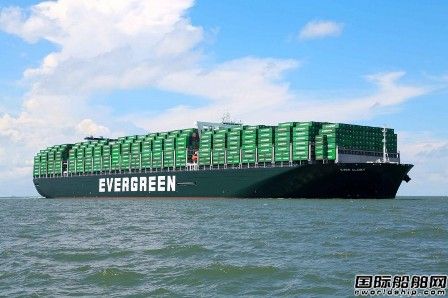 It is understood that the earliest Evergreen Marine in the second half of last year to order the news of 15000TEU container ship, when the U.S. line prices continue to soar to record highs, and 15000TEU container ship is the U.S. line "main" ship type.
In February this year, it was reported that Evergreen Marine would order 20 15,000 TEU container ships from four shipyards: Hudong-Zhonghua, Jiangnan Shipbuilding, Samsung Heavy Industries and Imabari Shipbuilding. Among them, 10 vessels from Imabari Shipbuilding will be ordered by its subsidiary Zheng Rong Steamship and delivered for long-term charter to Evergreen Marine, another 5 vessels will be built by Samsung Heavy Industries, and Hudong-Zhonghua and Jiangnan Shipbuilding will jointly build the remaining 5 vessels.
At that time, in response to market rumours, Evergreen Marine responded that its shipbuilding department was constantly studying various types of vessels and would order and charter the most suitable type of vessel according to market demand, and that it was currently only at the enquiry stage and would announce the completion of negotiations with suppliers in accordance with regulations.
Evergreen Marine continues to order ships to expand its fleet as results reach record high
In recent years, Evergreen Marine has continued to order vessels, entering a peak period of newbuilding deliveries from 2020 onwards, to take advantage of market opportunities and become a major driver of operational growth. The recent order bookings also demonstrate Evergreen Marine's strong financial strength and optimistic outlook for the future market.
Evergreen Marine mainly operates on ocean-going routes, with 44% of its services on the Americas, 22% on Europe, 23% on Asia and the remaining 14%. Benefiting from the soaring freight rates since the second half of last year, Evergreen Marine achieved record results, with annual revenue of NT$207.07 billion (approximately RMB47.459 billion) and net profit after tax of NT$24.364 billion (approximately RMB5.584 billion) reaching a record high since 2004.
In the fourth quarter of last year, Evergreen Marine made a record profit of NT$13.42 billion (approximately RMB3.076 billion), a record high for a single quarter.
In January this year, Evergreen Marine's revenue reached NT$28.435 billion (approximately RMB6.560 billion), a significant increase of 71.69% compared to the same period last year and a monthly increase of 15.68% compared to December last year; net profit after tax was NT$7.48 billion (approximately RMB1.714 billion). Analysts even predicted that Evergreen Marine's profit in the first quarter is expected to surpass last year's full-year profit.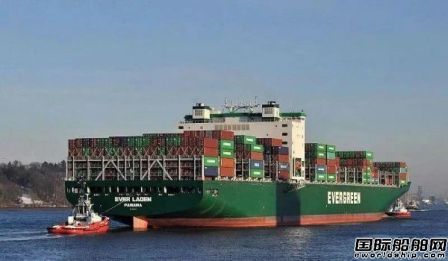 Another reason that attracts Evergreen Marine to order ships is that the existing ship prices are at a low point. According to ISPS, between 2008 and 2009, the cost of building 13,000 TEU container ships for Korean shipping companies exceeded US$130 million each. In addition, most of the 13,000TEU to 15,000TEU container ships currently operating in the market were built more than 10 years ago and are relatively less fuel efficient.
Alphaliner's data shows that Evergreen Marine's fleet currently has a total capacity of 196 vessels of approximately 1,312,000 TEU, ranking 7th in the world. At the same time, Evergreen Marine ranked first among the top 10 shipping giants in terms of the number of orders in hand, with 77 vessels of 719,114,000 TEU, accounting for 54.8% of its existing fleet. After all orders are delivered, Evergreen Marine's capacity will increase from the current 1,312,000 TEU to 2,031,000 TEU, surpassing Ocean Netlink Shipping (ONE), which currently ranks sixth in capacity, and Hapag-Lloyd, which ranks fifth, to become the world's fifth largest container shipping company.
In addition to ordering ships to expand its fleet, Evergreen Marine has also increased its spending on new containers, announcing the purchase of 13,000 containers at the end of last year and another decision to spend US$45,414,000 on 8,500 containers in January, together with two other subsidiaries, making a total purchase of 44,000 containers of various types.
Industry insiders expect that overall in 2021 Evergreen Marine will not only benefit from the increase in freight rates, but also from the delivery of a large number of new vessels to operate, profitability growth will be significantly higher than global counterparts.
Taixing Expansion Marine Equipment (EME) is the professional designer, manufacturer and exporter of mooring winch, positioning winch, towing winch, anchor winch, diesel winch, electric windlass, hydraulic windlass, diesel windlass, electric capstan, hydraulic capstan, pneumatic capstan etc. Our products are mainly for scientific research vessel, navy vessel, working barge, tug, cargo vessel, oil tanker, offshore platform etc.