The BDI index hit a new high in a year and a half, bulk carrier handheld orders fell to a record low, and small and medium-sized bulk carriers were "hard to find". The bulk carrier market seems to be replicating the container ship market shortage pattern and is expected to have its best year in a decade.
BDI rises for three weeks in a row, Panama ship rates increase to 10-year high
Since March, the Baltic Shipping Index daily rates for each vessel type have continued to rise, with the Baltic Dry Bulk Freight Index (BDI) strengthening for three consecutive weeks, rising 66 points (3%) to 2,281 points on March 19, the highest since September 2019, with a cumulative gain of more than 16% in a week.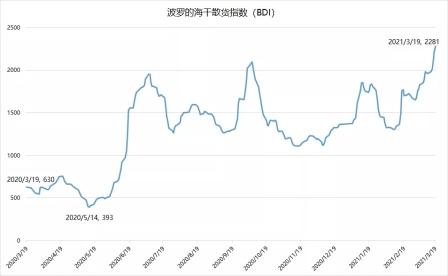 Rates for Panamax bulk carriers jumped to a 10-year high, boosted by Chinese grain demand. on 19 March, the Baltic Panamax Bulk Carrier Rate Index (BPI) rose 153 points (5.4%) to 2,975, the highest since September 2010, and accumulated a gain of more than 32% in a week, the best weekly gain since the week ending 19 January 2020.
Peter Sand, chief analyst at BIMCO, said, "The dry bulk shipping market seems to be facing a perfect storm at the moment." Sand noted that many grain cargoes are entering the Atlantic basin from the US and South America to China, and that rates are rising rapidly as a result of the small number of Panamax bulk carriers available for charter in the northern Atlantic. on March 19, the average daily profit for Panamax bulk carriers rose by $1,373 to $26,773.
At the same time, the Baltic Bulk Carrier Index (BCI) rose 68 points (3%) to 2,344 on 19 March, the highest level since 26 January and a cumulative gain of more than 16% in a week. Average daily profitability for Cape of Good Hope bulk carriers rose by US$564 to US$19,437.
The Baltic Sea Super Handysize Bulk Carrier Index (BSI) rose 8 points to 2,122, the highest since at least April 2017. The Baltic Handysize Bulk Carrier Index (BHSI) rose 3 points (0.22%) to 1,360 points.
Market sees 'ship rush', could replicate containership market shortage pattern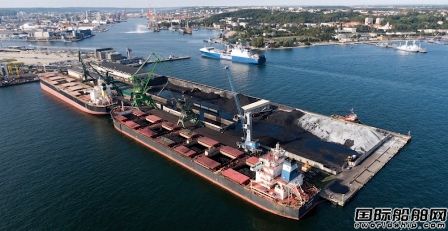 In the first quarter of this year, the bulk market was off-season but also super-exciting. The bulk carrier shortage has come early as China's restrictions on Australian coal brewed up a storm of smaller bulk carriers. Under the big customer sweep, the daily charter price of handysize bulk carriers has soared, with the latest daily charter rate close to US$24,000, up as much as 85% since February, more than three times that of the same period last year. The industry generally believes that, after the epidemic, the global demand for raw material carriage surge, bulk carrier up trend has just begun, and may even copy the container ship market lack of boxes mode.
Industry analysts pointed out that China changed from Russia, Indonesia, South Africa and other coal-producing countries to transport coal, resulting in increased cargo volume in remote ports, but the lack of port facilities to dock large ships, handy ships instead become the main ship type. Moreover, the flexibility of Handysize ships to transport commodities is very high, including general cargoes, fertilizers, semi-finished products and other cargoes are also mostly transported by Handysize ships, which drives the freight rate even higher.
The "storm" in the bulk carrier market has also prompted many large grain merchants with full orders to actively enter the chartering market. Wise-ocean Shipping Chairman Lan Junsheng confirmed that there are indeed many large grain merchants worried that port congestion will cause order defaults, and to avoid various possible factors and enter the field to sweep a large number of ships, is the main reason for the lack of ships.
Mr. Lan pointed out that the change in the structure of the global bulk carrier market has become a new driving force for the rising freight rates. The market trend at the beginning of this year was a multi-headed phenomenon not seen since 2008, with daily charter rates rising daily, spreading from small bulk carriers to Panamax and even the largest Cape of Good Hope bulk carriers.
Yumin Shipping also said that the bulk carrier market has been "much better than expected", with small bulk carriers already hard to find, and the wave of demand extending to medium and large vessels such as Panamax and Cape of Good Hope. In the case of Cape of Good Hope vessels, for example, the current daily charter rates for two- and three-month time charters have remained at around US$20,000, indicating that the market will prosper at least until the third quarter.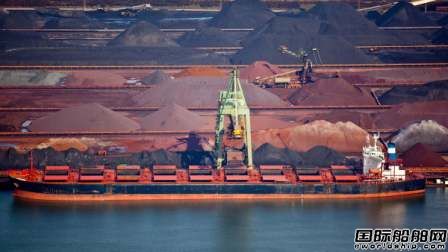 The price of small and medium-sized second-hand vessels is also on the rise, with current prices up 15% compared to six months ago, according to VesselsValue, which shows that 246 second-hand bulk carriers have been sold so far this year and Greek owners are actively buying second-hand vessels to cope with the strong market outlook, which is also pushing up the price of second-hand vessels.
According to Clarkson data, small and medium-sized bulk carriers of five years old are now trading at prices that have increased to varying degrees, with second-hand prices for super handysize bulk carriers reaching US$21.5 million, up 16% from the beginning of the year, second-hand prices for handysize bulk carriers up 15% to US$17 million and prices for Kamsarmax bulk carriers up 11% to US$25.5 million.
With orders in hand at a record low, can the bulk carrier sector usher in a "tidal wave of orders"?
The industry believes that the current round of rebound in the bulk carrier market is supported by a substantial demand side. Signs of global economic recovery are evident after the introduction of the vaccine, with the price of raw materials rising and the manufacturing industry accelerating inventory replenishment. The serious shortage of containers in the container market has forced grain transport to return to the bulk market, China has abandoned coal imports from Australia and turned to South Africa and other places for procurement, and there is also high demand for transport in the Atlantic section, while Europe is experiencing lower ship turnover due to heavy snowfall, all factors are promoting a rebound in the bulk market.
While demand is high, the bulk carrier market has seen limited growth in capacity supply. In the first two months of this year, the bulk carrier market capacity supply growth was only 0.5%, and the annual increase is estimated at 2%, while the market demand increase is as high as 3.8%. At the same time, bulk carrier orders in hand have fallen to a record low, and capacity supply is expected to increase by only 1% next year.
Clarkson's data shows that since June 2019, the ratio of bulk carrier handheld orders to the existing fleet has been declining month by month, and the current global bulk carrier handheld orders stand at approximately 51.43 million dwt, accounting for only 5.75% of the existing fleet, the lowest level since Clarkson's records began in 1996.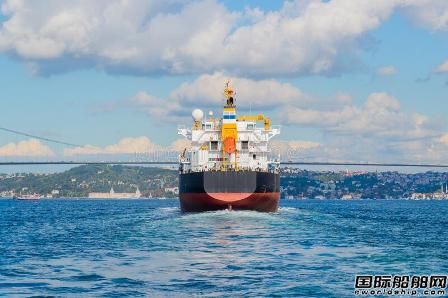 Theodore Ntalakos, an analyst at Greek shipbroker Intermodal, said that the overall performance of the bulk carrier market in 2020 was not sufficient to support owners to order more vessels, so bulk carrier orders were quite limited last year and the current bulk carrier order book is already down by around 200 vessels compared to a year ago. He also noted that an increasing number of older bulk carriers are approaching 25 years of age and Intermodal expects the bulk carrier fleet growth rate to be "significantly below 1.5%-2.0%" over the next few years.
Ralph Leszczynski, global head of research at shipbroker Banchero Costa, said that not only are there few bulk carrier orders in hand, but as many as three-quarters of them will be delivered in 2021, mainly due to the scarcity of new bulk carrier orders in recent years. Bulk carrier owners have experienced years of low income distress, little available capital and many uncertainties regarding the future of vessel bunkering and regulation, all of which have limited owners' willingness to book vessels.
While the bulk market is experiencing a rare recovery, looking ahead, Leszczynski questions the need for continued growth and expansion of the bulk carrier fleet. He believes that the future market demand trends for bulk carriers may not be sufficient to support an overly large fleet, given the reduced global demand for coal and the peaking of Chinese steel production.
Taixing Expansion Marine Equipment (EME) is the professional designer, manufacturer and exporter of mooring winch, positioning winch, towing winch, anchor winch, diesel winch, electric windlass, hydraulic windlass, diesel windlass, electric capstan, hydraulic capstan, pneumatic capstan etc. Our products are mainly for scientific research vessel, navy vessel, working barge, tug, cargo vessel, oil tanker, offshore platform etc.