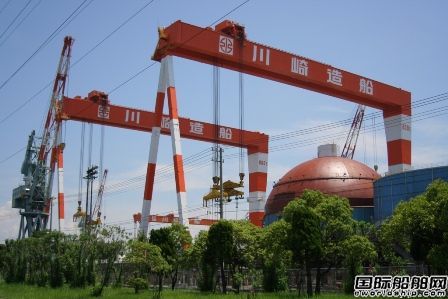 Japan's Kawasaki Heavy Industries is aiming to become a global leader in the construction of hydrogen energy carriers, aiming to build up to 80 liquefied hydrogen carriers by 2050 in a bid to regain its former glory in the LNG ship market. The Japanese shipbuilding industry, which lost the LNG ship market, is betting on the hydrogen energy ship market.
Responding to Japan's energy strategy, the future will be large-scale construction of liquid hydrogen carriers
Kawasaki Heavy Industries believes that hydrogen energy is a key part of achieving industrial decarbonization and helping global energy transition.
Currently, Kawasaki Heavy Industries is building the world's first dedicated liquefied hydrogen carrier, the SUISO FRONTIER. Beginning this spring, the SUISO FRONTIER will be used in a pilot project led by Kawasaki Heavy Industries to transport the first batch of liquefied hydrogen from Australia to Japan. The project has already received support from the Japanese and Australian governments. Kawasaki Heavy Industries hopes to demonstrate that transporting hydrogen in large quantities is as viable a solution as transporting LNG in Japan and elsewhere in Asia.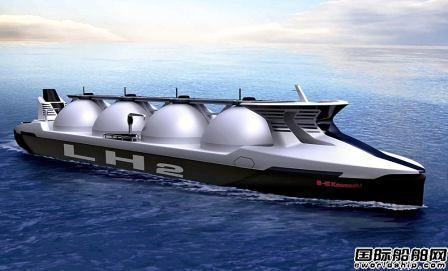 According to Kawasaki Heavy Industries' plan, the company will build two commercial-scale liquefied hydrogen ships in 2030, capable of importing 225,000 tons of hydrogen fuel per year; by 2050 the number will be built to 80 ships, capable of importing up to 9 million tons per year. Kawasaki Heavy Industries aims to increase sales of hydrogen-related businesses to 120 billion yen (about $1.16 billion) in 2030 and 300 billion yen (about $2.89 billion) by 2040.
This is in line with the Japanese government's development plan. Previously, the Japanese government has announced that it aims to increase hydrogen consumption from the current 2 million tons per year to 3 million tons by 2030, mainly for power generation and vehicle power.
Research firm Fuji Economy estimates that the hydrogen energy-related market will reach 408.5 billion yen in FY2030, more than 50 times that of FY2018. Hydrogen, which emits no carbon dioxide when burned, is increasingly expected as a trump card for achieving a low-carbon society. The risk of reliance on fossil fuels has surfaced amid tensions in the Middle East, which is one of the backgrounds for the interest in hydrogen energy. The current cost of electricity generation using liquefied natural gas (LNG) and coal is substantially lower than that of hydrogen. The key to achieving cost competitiveness at essentially the same level as LNG lies in establishing an international supply chain and achieving mass transportation. Kawasaki Heavy Industries therefore forecasts that the demand for large transport vessels to import hydrogen will increase in Japan in the future.
Kawasaki Heavy Industries expects to be able to reduce the cost of hydrogen supply to 29.7 yen per cubic meter by 2030 from 100 yen per cubic meter today, and further to 18 yen per cubic meter by 2050. To do this, Kawasaki Heavy Industries needs a large scale demand from the power industry and is already negotiating with several power companies and different cities to find buyers and land to build a larger hydrogen receiving terminal for commercial projects. Kawasaki Heavy Industries is aiming for commercialization around 2030 and also plans to move forward with the development of larger vessels.
Building the world's first dedicated liquid hydrogen carrier to focus on hydrogen energy industry chain development
Japan pioneered the large-scale use of LNG more than 50 years ago when Tokyo Electric Power Company and Tokyo Gas Company chose to import LNG to reduce air pollution and meet soaring demand for electricity.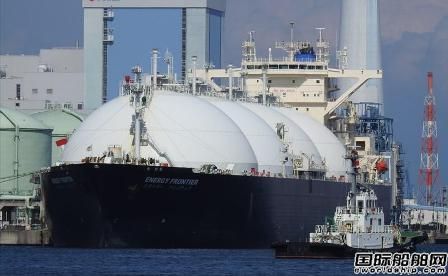 Kawasaki Heavy Industries has also been a pioneer in the field of LNG vessel construction. In 2003, Kawasaki Heavy Industries delivered the Energy Frontier, the world's first LNG vessel of over 140,000 cbm, which was the first of its kind developed by Kawasaki Heavy Industries. In 2018, Kawasaki Heavy Industries also delivered the PACIFIC BREEZE, the world's largest Moss-type LNG vessel with a cargo tank capacity of approximately 182,000 cubic meters. The cargo tank capacity was about 182,000 cubic meters.
However, Moss-type LNG vessels, on which Japanese shipbuilders depend, have been replaced by thin-film LNG vessels in the current market, and the dominant position of the Japanese shipbuilding industry in the LNG vessel sector has long since disappeared, and Japanese shipbuilders have not been able to receive a single order for LNG vessels in the past few years. Against this background, Kawasaki Heavy Industries has started to plan its transformation early and turned its attention to the hydrogen transportation market.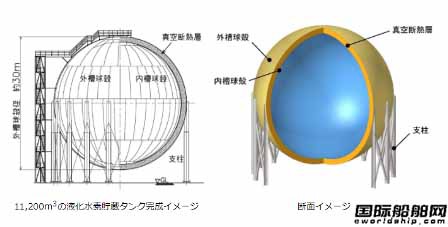 By freezing hydrogen to minus 253 degrees Celsius - below the minus 162 degrees Celsius of LNG - the cargo can be compressed to one-800th of its gas volume. For Kawasaki Heavy Industries, the biggest hurdle remains cost. The ultra-low temperature of -253 degrees Celsius places tough requirements on both the ship and the storage system it carries. Kawasaki Heavy Industries has been developing its hydrogen supply chain, including hydrogen liquefaction systems and storage tanks, since more than a decade ago, and has now completed the basic design of the world's largest 11,200 cubic meter liquefied hydrogen storage tank.
Kawasaki Heavy Industries began developing the world's first dedicated liquid hydrogen carrier in 2014, using its extensive experience in the design and construction of LNG vessels as a basis for the development of a liquefied hydrogen storage system. The vessel is 116 meters long, 19 meters wide and has a monthly capacity of approximately 8,000 gross tons. The vessel carries a 25-meter-long, 16-meter-high oval-shaped hydrogen storage tank built by the Harima Plant, capable of storing 1,250 cubic meters of liquefied hydrogen.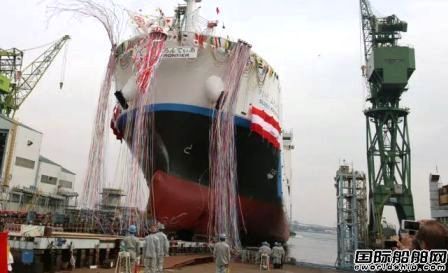 Last year, Kawasaki Heavy Industries decided last year to merge its Ship Marine Division with its Energy and Environmental Package Equipment Division to operate as an integrated energy and marine engineering business, working on the development of hydrogen-related businesses.
At the time, Kawasaki Heavy Industries explained that its Ship Marine Division was developing liquefied hydrogen carriers, while the Energy and Environmental Packages Division was focusing on the development of hydrogen gas turbine engines, hydrogen storage tanks and hydrogen liquefaction systems. By merging these two business units and concentrating management resources, Kawasaki Heavy Industries hopes to become a leading company in the hydrogen energy field and accelerate the realization of a hydrogen energy society. At the same time, Kawasaki Heavy Industries will integrate the marine propulsion technologies such as fuel supply systems and autonomous vessels owned by the two business units to realize the advancement of marine engineering.
According to the plan, Kawasaki Heavy Industries' Sakadai Plant will continue the construction of vessels with existing handheld orders, such as LPG vessels, while transforming into a base for the development, manufacture, and engineering of hydrogen-related products, starting with liquefied hydrogen carriers, and will also consider using its extensive site as a new business base.