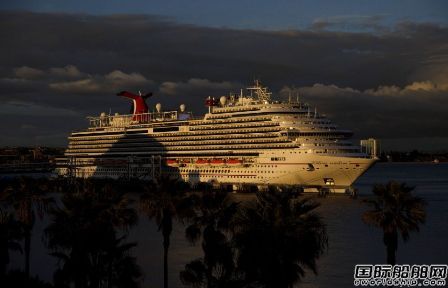 From a profit of nearly $3 billion in 2019 to a huge loss of more than $10.2 billion in 2020, with an average monthly loss of more than RMB 5.5 billion, Carnival Corporation, the world's largest cruise line, has suffered heavy losses over the past year. And while suffering the largest loss in its history, Carnival Corp. will also face a cruise market that could be stagnant for a long time because of the epidemic.
Fiscal 2020 net loss of $10.2 billion, fourth quarter net loss of $1.9 billion
Carnival Group's latest earnings data show that in fiscal year 2020, which ends Nov. 30, 2020, Carnival Group's operating income is $5.595 billion, down 73.13% year-over-year; net loss is $10.236 billion (about RMB 66.3 billion), compared with a profit of $2.99 billion in fiscal year 2019. Among them, FY2020 ticketing revenue was US$3.684 billion, down 73.88% year-on-year; shipboard and other revenue was US$1.91 billion, down 71.58% year-on-year.
The financial data show that in the fourth quarter of fiscal 2020, Carnival Corporation's net income attributable to common shareholders of the parent company was -$2.222 billion, down 625.3% year-over-year, with an adjusted net loss of $1.9 billion; operating income was $34 million, down 99.29% year-over-year.
Since March 2020, Carnival Corporation has raised a total of $19 billion through the issuance of corporate bonds and the offer of equity. Of this amount, Carnival plc completed a $1 billion equity offering program in the fourth quarter of fiscal 2020, raised $3 billion in loans in September, October and December, and offered $2 billion in unsecured notes for a senior option loan in November.
With cash and cash equivalents of $9.5 billion at the end of fiscal 2020, Carnival Corporation has sufficient liquidity to sustain its operations through 2021, even with zero revenue.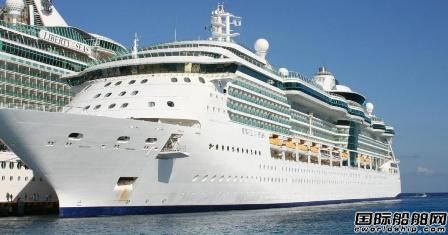 The financial results show that in the fourth quarter, Carnival Corp. consumed $500 million in monthly cash, which includes ship operating and administrative expenses, committed capital expenditures, committed export credit arrangements and interest expense, excluding customer deposits and changes in scheduled debt maturities.
Carnival Corporation expects to consume an average of $600 million of cash per month in the first quarter of fiscal 2021, an increase of approximately $100 million from the fourth quarter of last year, as the company prepares for the restart of its cruise voyages.
On the human resources front, Carnival Corp. is downsizing its onboard workforce during the cruise shutdown in 2020. According to data disclosed by Carnival Corporation, there are an average of 58,000 employees on board the company's operated cruise ships in 2020, a decrease of 36.96% year-over-year, while the onshore workforce includes 12,000 full-time employees and 1,000 part-time/seasonal employees, a decrease of 8.33% and 50% year-over-year.
The financial results show that Carnival Corporation's cruise merchandise ordering for the third quarter of 2021 has reached historical levels for the same period as of December 20, 2020, and total ordering for the first half of 2022 exceeds that of 2019. As of the end of the fourth quarter, approximately 60% was new order information.
Sale of 19 Inefficient Cruise Ships Losses Expected to Continue This Year
In its annual report, the Carnival Group noted that due to the impact of the epidemic, the Group completely ceased sailing in mid-March 2020 and gradually resumed limited passenger operations starting in September 2020. However, as of January 14, 2021, Carnival Group does not yet have any cruise ships operating with passengers, but the company expects to gradually resume service over time.
Arnold Donald, chief executive officer of Carnival Corporation, said, "The group is on track to resume cruise operations in Asia, Canada, the United Kingdom and the United States in 2021. Its cruise brands Costa Cruises and Aida Cruises have each resumed operations in Spain and France."
However, Carnival Corp. also noted that the company is still unable to predict when the fleet will fully resume and when each port will reopen, as it has never experienced a complete shutdown before. Losses are still expected for the first quarter and full year of fiscal 2021.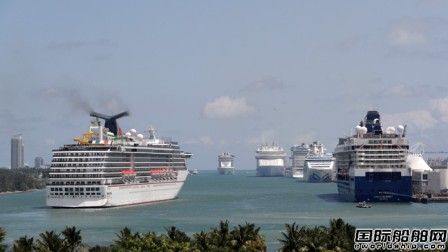 In addition, on January 25, Carnival Group also released an announcement on its official website to postpone or cancel some of its operations. According to the announcement, Carnival's previously announced events such as "Carnival Magic," "Carnival Paradise" and "Carnival Warrior" will be postponed until November 2021.
In terms of sailing, Carnival Miracle, a seasonal event scheduled for San Diego, USA, has been suspended until further notice, and previously bookable sailings from San Diego in April 2023 have been cancelled; seven Carnival Miracle sailings to Hawaii "The seven Carnival Miracle sailings to Hawaii have not been canceled, but have been moved to Long Beach. Carnival Miracle, however, will launch a new program of four- to five-day sailings to Mexico during the winter months of November 2021 through 2023.
In the meantime, Carnival Corporation noted that despite the challenges associated with the outbreak, it has developed an interim strategic plan, called the Pause Priority Plan, which includes a variety of improvements during the cruise shutdown, such as improved wet waste management, a fleet environmental program, new protocols for health and safety, and a corporate culture action plan, etc.
In an effort to save costs, Carnival Corp. also announced last year the sale of 19 inefficient cruise ships, which represented about 13 percent of its pre-demonetization capacity but only 3 percent of its 2019 operating revenue. To date, 15 inefficient ships have left Carnival Corp.'s fleet. Combining the current fleet and new ships under construction to be delivered this year and next, Carnival Corp.'s average number of cruise beds per ship in 2022 could be expanded by 14 percent compared to 2019, with the average ship age reduced by one year to 12 years.
Over the past year, Carnival Corp. shares have fallen nearly 60 percent, and as of Jan. 26, Carnival Corp. U.S. shares closed at $18.72 per share, down 3.51 percent.