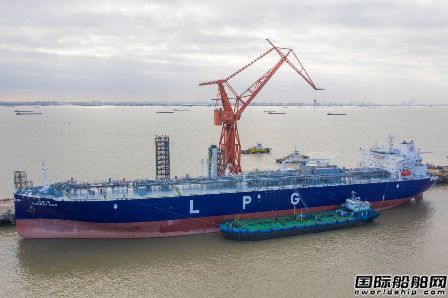 Following the successful delivery of the first two VLGCs last year, Jiangnan Shipbuilding is expected to receive another order for four VLGCs worth nearly RMB 2 billion from Donghua Energy, which will further consolidate its global leading position in VLGC construction and take another solid step towards the goal of creating a global LPG vessel construction center.
According to Trade Winds, Donghua Energy plans to order 2+2 93,000 cubic meters LPG-powered VLGCs for delivery in 2023, with each new vessel costing about $75 million to $76 million, for a total value of up to $304 million (about RMB 1.966 billion) for the four vessels. Executives of Donghua Energy confirmed the order plan and said the company will sign a formal construction contract soon.
The sources said that the new vessels of Donghua Energy will adopt Jiangnan Shipbuilding's self-developed and designed fourth-generation VLGC boutique model (Panda 93P), which is currently the world's largest dual-fuel VLGC, and its comprehensive economic and technical performance indicators, such as speed and fuel consumption, are at the industry's leading level.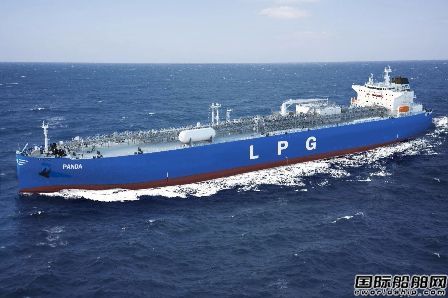 This vessel has an innovative hull structure and an innovative and optimized A-berth cabin type, while keeping the main scale of the vessel unchanged, resulting in a cabin capacity of 93,000 cubic meters. The vessel is equipped with a MES (MAN B&W Energy Solutions) latest generation dual fuel (LPG as Fuel) main engine and a shaft generator driven by the main engine to minimize the overall emissions of the vessel during future operations.
As the leader in China's LPG shipbuilding industry, Jiangnan Shipbuilding is the only shipbuilding company in China that has the capability to develop, design and build a full range of LPG vessels, from small LPG/LEG/LNG to large VLGC/VLEC. In November last year, Jiangnan Shipbuilding took the order for 3+3 "Panda 93P" VLGCs from Singapore's Petredec Holdings, forming the "Jiangnan Panda 4.0" upgraded vessel type, which has become the global wind vane of gas carrier development and the star vessel type in the market, truly realizing the comprehensive transformation and upgrading of products.
Donghua Energy is a producer of new polypropylene materials and hydrogen energy in China, and is engaged in the import and deep processing of alkane resources. Market participants say that Donghua Energy ordered this additional batch of VLGCs to support its polypropylene investment project being built in Maoming, Guangdong. At a cost of 40 billion yuan, the project is the largest polypropylene project ever undertaken by Donghua Energy, and the headline project will decisively change Donghua Energy's business structure, transforming it from the largest domestic LPG trader to a world-leading polypropylene producer and a key step towards reaching Donghua Energy's goal of becoming the world's largest polypropylene producer.
It is understood that the main component of LPG, which Donghua Energy trades, is propane. The main product processing route of the Maoming Alkane Resources Comprehensive Utilization Project is to use the propane resources imported by Donghua Energy and adopt the propane dehydrogenation (PDH) technology route to obtain propylene, which is then further processed to obtain polypropylene (PP). Polypropylene is a widely used chemical material and can be used in many applications such as 3D printing materials and composite materials. The project will be built in three phases, of which, the first phase in Maoming is expected to be delivered in mid-2022 and put into operation in 2022. The Ningbo Phase II project is expected to put propane into operation in mid-January 2021 and enter the drive-in stage. If things go well, propylene will be produced around the Spring Festival in 2021. The Ningbo Phase III project is entering the final stage of construction and is expected to put propylene into operation in March 2021 and enter the start-up phase. When the project is fully operational, Donghua Energy's total polypropylene production capacity will reach 5.5-6 million tons, ranking third in the world. The world's largest polypropylene producer is Sinopec, with an annual capacity of about 8 million tons, and the second is Leander Basell of the Netherlands, with an annual capacity of about 7 million tons.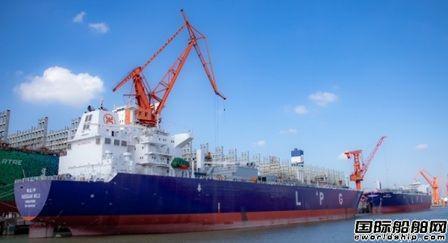 Ltd., a subsidiary of Donghua Energy, ordered two 84,000 cubic meters VLGCs for the first time in Jiangnan Shipbuilding, which were previously mainly built by Japanese and Korean shipping companies. The two VLGCs, FUKI 1 and FUKI 2, will be delivered to Donghua Energy in October and December 2020, respectively. In addition to these two VLGCs from Jiangnan Shipbuilding, Donghua Energy also has VLGCs chartered from Pacific Gas Shipping, Kumiai Senpaku and other owners in its fleet for 5 to 10 years, making a total fleet of more than 10 vessels.