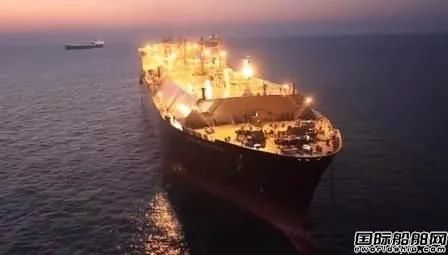 With freight rates exceeding USD 200,000 a day, the LNG vessel market is expected to see a "blowout" in demand in 2021 after a not-so-optimistic 2020 under the impact of the epidemic. At the same time, a large number of new vessels have started to be delivered, speculative orders have disappeared and large orders from Qatar have been postponed, so the LNG ship newbuilding market is still full of variables.
LNG ship prices continue to soar!
With the arrival of the traditional peak demand season, the global LNG shipping market is becoming more active. Since October last year, LNG ship spot rates have surpassed the US$100,000/day mark and have risen all the way to the US$200,000/day level.
Recently, the Baltic Exchange raised its assessment of LNG tariffs on all three routes with spot rates exceeding USD 200,000/day. Among them, the BLNG2 service from Sabine Pass LNG in the US to the Isle of Grain terminal in the UK is expected to reach $225,309/day spot rates, up $38,517. The spot BLNG3 service from Sabine Pass LNG to Tokyo is quoted at $202,572/day, a jump of $27,627. The spot BLNG1 service from Australia Gladstone to Tokyo was quoted up $29,239 to $199,867 per day. All three of these indices are based on round-trip voyage data for 160,000 cbm tri-fuel diesel-powered LNG vessels.
Similarly, Spark Commodities' Spark25 Pacific assessment increased by 13% to $192,750/day. This data covers 160,000 cbm class tri-fuel diesel-electric LNG vessels from the North West Shelf project in Australia to Tianjin, China.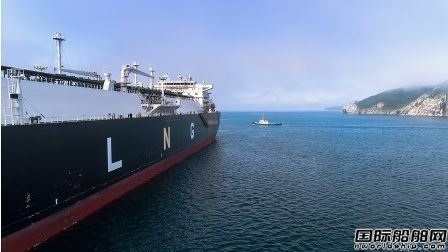 It is understood that the LNG vessel spot freight market entered an upward path starting from late October last year. Since last fall, global crude oil prices began to rise, and the price of LNG to the Far East of Asia, which is linked to it, also began to rise, so the Far East route for transporting relatively inexpensive U.S.-produced LNG became active. With the onset of winter in the northern hemisphere, the demand for LNG is growing, especially with the prolongation of vessel demurrage due to congestion in the Panama Canal, and the oversupply situation in the LNG shipping market is further exacerbated. In October last year, the spot freight rate for LNG vessels exceeded US$100,000/day and had reached US$110,000 to US$120,000/day by December, a freight rate level that has significantly exceeded the break-even point of around US$70,000/day for LNG vessel transportation business.
The LNG shipping market will continue to improve in the near term due to the expanding winter energy demand. Previously analysts have said, "Following this trend, this market will continue to remain high until mid-February next year, and is not expected to slow down until mid-February, which is after the Lunar New Year."
Heading into 2021, Bloomberg recently published an article predicting that 2021 will be a "blowout" year for LNG demand. The article argues that LNG prices have been rising in recent years due to cold weather in major importing countries, power outages in major global production centers and congestion on world shipping routes, with the Asian LNG market performing hot in 2020. In the future, with the deepening reliance on environmentally friendly clean energy, the LNG market will continue to be expanded, which will further stimulate the market demand for LNG vessels.
The report points out that global LNG imports in 2020 will be largely unchanged from 2019, but this demand will resume growth or even rebound in 2021. Among them, Asia's demand for LNG is more desirable. In the new year, China-US relations will also be an important factor affecting LNG demand. It is reported that China is one of the fastest growing LNG importers and the U.S. is increasing its LNG exports. And when Biden takes over as US president, he will promote cooperation between China and the US on LNG projects and help domestic companies sign agreements with Chinese buyers, all these factors are favorable to the development of LNG vessel market.
Speculative orders disappear and a lot of new ships are delivered! The newbuilding market is full of variables
Despite the recent boom in the LNG shipping market, the market has a different view on the potential LNG ship order market that could be further boosted by rising LNG ship rates, bringing more LNG ship orders to the shipbuilding industry.
In 2018, the global LNG ship order of 76 vessels was the largest in the history of the world shipbuilding industry, and South Korea took 67 orders, accounting for 88% of the total. The total volume is 63 vessels. In 2020, Korean shipbuilders will continue to be the biggest winners in the LNG shipbuilding sector. In the first 11 months of last year, Korean shipbuilders received more than 80% of the global LNG ship orders, and in December, all orders for 21 large LNG ships of 174,000 cubic meters were won by Korean shipbuilders, with a market share of more than 90% for the year.
Looking ahead to 2021, the Korean shipbuilding industry has high hopes for the LNG vessel project in Qatar. Last June, three major Korean shipbuilders signed a 23.6 trillion won ($19.2 billion) Memorandum of Agreement (MOA) with Qatar Petroleum for the construction of LNG vessels, reserving most of Qatar's LNG vessel construction capacity until 2027 to meet the demand of Qatar's future LNG fleet.
The Korean industry believes that Qatar will order LNG vessels on a large scale this year, with the market expected to release orders for 40 to 60 LNG vessels by the second quarter of this year.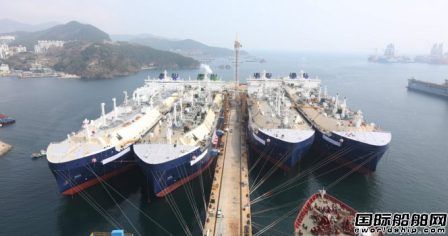 However, late last year Japanese media sources said that some of the delivery slots set aside by Qatar in the three major Korean shipbuilders have been cancelled. Due to the uncertainty of energy demand caused by the epidemic, Qatar Petroleum's new shipbuilding contract negotiations with the three major Korean shipbuilders have been delayed. According to the original plan, the three major Korean shipbuilders were to secure a construction capacity of about 10 ships per year for each shipyard between the second half of 2023 and 2027, but the potential orders scheduled for delivery in the second half of 2023 have now been cancelled and the new ships will be delivered from 2024 onwards. deliveries.
Previously, it was widely expected that Qatar would finalize some of its construction contracts by the end of 2020. However, sources said there is currently huge uncertainty about the project in Qatar, and Qatar Petroleum is in a strong position in the negotiations and is not eager to finalize the order soon.
In addition, analysts also pointed out that last year's global LNG vessel newbuilding orders totaled 53 vessels, with all newbuilds ordered based on long-term contracts with LNG projects, energy giants or utilities - a trend that is the exact opposite of the previous two years, when LNG vessel owners had signed a large number of speculative orders.
Last year, however, only one new LNG project reached a final investment decision as the epidemic affected the LNG market. This means that there are likely to be fewer order inquiries related to LNG projects this year. The only newbuilding tender currently underway for LNG projects is Petronas seeking newbuildings for its LNG Canada project, which is expected to be commissioned in 2024.
Meanwhile, analysts also highlighted that the LNG vessel market is flooded with newbuildings with unfixed charters, which will flood into the market this year. Excluding floating storage regasification units (FSRUs), 58 LNG vessels of 100,000 cubic meters and above are expected to be delivered for operation this year, of which 19 are yet to be chartered, according to shipbroker Howe Robinson Partners. By comparison, 48 LNG vessels were delivered last year, 16 of which were not under charter.
Obviously, in the face of the upcoming LNG vessel delivery wave, whether the LNG vessel newbuilding market can flourish this year as it did in the past few years remains full of variables.