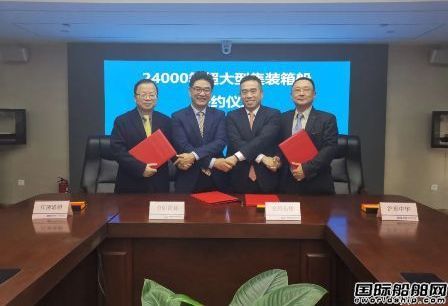 As 2020 draws to a close, good news finally arrives for China's shipbuilding industry! Hudong-Zhonghua and Jiangnan Shipbuilding have jointly received orders for four 24,000 TEU ultra-large container ships worth a total of USD 600 million.
Hudong-Zhonghua and Jiangnan Shipbuilding Receive Orders for Four 24,000 TEU Container Vessels
On December 28, CSG's CSBC Trade, together with Hudong-Zhonghua, Jiangnan Shipbuilding and BOF Leasing, signed a contract for the construction of four 24,000 TEU ultra-large container vessels. Mr. Lin Feng, Vice General Manager of CSBC Trade, and representatives of Hudong-Zhonghua, Jiangnan Shipbuilding and CBC Leasing signed the construction contract.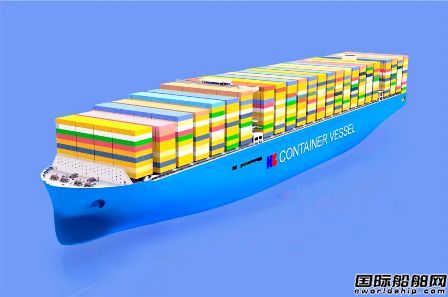 The project will be built by Hudong-Zhonghua and Jiangnan Shipbuilding with two vessels each, and the vessel type will be independently developed and designed by Hudong-Zhonghua. In this project, Hudong-Zhonghua will once again act as the "pioneer" and take up the important task of building the first vessel.
The 24000TEU ultra-large container ship is the largest container volume and the largest deadweight tonnage in the world, with a total of 24,100 containers, and is equipped with a hybrid desulfurization device. This type of vessel adopts the world's latest green, energy efficient, safe and reliable design scheme. Its unique small bulbous bow, large diameter propeller and energy saving duct make the fast performance and low energy consumption of the vessel fully manifested, and the fixed water cannon fire extinguishing system equipped with two towers greatly improves the fire safety performance of the deck surface, showing the advanced design concept and cutting-edge shipbuilding technology.
This signing is also the concrete implementation of the strategic cooperation agreement signed between CSG and Bank of Communications Co. According to the previously signed agreement, CSG and Bank of Communications will carry out in-depth cooperation in financing business, leasing shipbuilding business, supply chain financing service, settlement business, international business and other fields. Bank of Communications will provide China Shipbuilding Group with 100 billion yuan equivalent RMB intentional financing line support in the next five years.
It is understood that CBC Leasing has established a long-term and stable cooperation relationship with CSBC and the shipbuilding enterprises of China Shipbuilding Group, and has carried out more than 50 shipbuilding cooperation projects with a cumulative amount of RMB 17.8 billion.
This year, due to the impact of the new crown epidemic, the new shipbuilding market is in an abnormal slump, and the international competition in the ultra-large container ship market is particularly fierce. The undertaking of this project further consolidates the market position of CSG in ultra-large container vessels, enhances the brand effect of the Group in the ultra-large container vessel market, and further strengthens the cooperation relationship between CSG's shipyards and customers, laying a solid foundation for the future expansion of the market share of ultra-large container vessels.
Together with Hudong-Zhonghua and Jiangnan Shipbuilding, CSSC Trading will give full play to the advantages of collaboration within China Shipbuilding Group and work closely to ensure the high-quality construction and on-time delivery of the 24,000 TEU ultra-large container vessel.
Mediterranean Shipping Order? Container shipping market ushered in a new round of "order tide"
It is speculated that this latest order from Hudong-Zhonghua and Jiangnan Shipbuilding may come from Mediterranean Shipping, the world's second largest container shipping company, which was initially rumored to order ultra-large container ships in October this year.
Previously, foreign media reported that MSC had selected Hudong-Zhonghua, Jiangnan Shipbuilding and a private shipyard of China Shipbuilding Group to build two 23,000 TEU container ships equipped with desulfurization devices. The new vessels are scheduled for delivery starting in 2023 and will cost about $145 million to $150 million each. A number of Chinese financial leasing companies, including CBC Leasing, will finance the new vessels.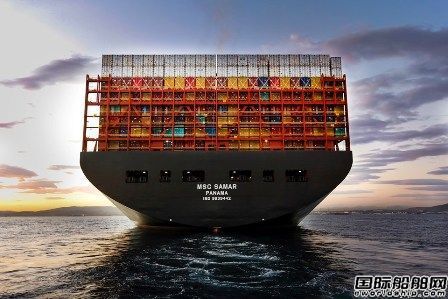 Mediterranean Shipping has previously been "preferred" Korean shipping companies, last year, Mediterranean Shipping in Daewoo Shipbuilding ordered five 23000TEU container ships, each costing about 152 million U.S. dollars, scheduled for delivery in 2021, also equipped with desulfurization devices. Last July, Samsung Heavy Industries has been the first to deliver the world's first 23000TEU class ultra-large container ship - built for the Mediterranean Shipping "MSC Gulsun".
It is understood that Hudong-Zhonghua and Jiangnan Shipbuilding have rich experience in the field of ultra-large ship construction. The two shipyards were awarded an order for nine LNG-powered 23,000 TEU vessels by Duffy Shipping in 2017 and jointly received four of Evergreen Marine's total 10 orders for 23,000 TEU vessels in 2019. Currently, Hudong-Zhonghua and Jiangnan Shipbuilding have delivered the first four LNG-powered 23,000 TEU vessels for Duffy.
As a core shipbuilding enterprise under China Shipbuilding Group, Hudong-Zhonghua has always firmly practiced the strategy of high-quality development and is the leader in the field of container shipbuilding in China, with rich design and construction experience, which has been highly recognized by the global mainstream container shipping companies. At present, Hudong-Zhonghua has delivered more than 50 large container vessels of more than 8,000 TEU, including two of the world's first 23,000 TEU dual-fuel-powered container vessels.
Ultra-large container vessels are the core strategic products of Jiangnan Shipbuilding, which has undertaken and delivered many vessels including conventionally powered and dual-fuel powered vessels for many mainstream liner companies. Jiangnan Shipbuilding's rich construction experience and excellent product quality have been highly recognized by our customers.
Including the latest order, Chinese shipbuilders have taken delivery of as many as 16 ultra-large container ships of 23,000 TEU and above this year, further increasing their market share in the high value-added vessel segment of ultra-large container ships. In addition to Hudong-Zhonghua and Jiangnan Shipbuilding, this year Nantong COSCO Shipping Kawasaki and Dalian COSCO Shipping Kawasaki also entered the 23000TEU ultra-large container ship construction camp for the first time, receiving a total of 12 orders for 23000TEU container ships from OOCL.
Since the second half of this year, the container shipping market has continued to soar, and container shipping companies have made strong gains and returned to the newbuilding market one after another. Recently Hapag-Lloyd has ordered six 23,000 TEU dual-fuel container ships in Daewoo Shipbuilding, and Japan Ocean Network Union Shipping (ONE) will also order six 24,000 TEU container ships in Imabari Shipbuilding and Japan Shipbuilding Union (JMU). The industry predicts that by the first half of next year, the field of large container ships will usher in about 100 orders, with the arrival of a new round of "order wave", the future of China and South Korea will be in the field of this type of ship to start full competition.