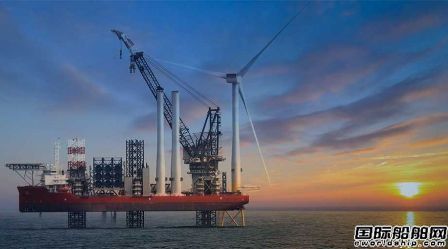 With the rapid expansion of the global offshore wind power market, the size of offshore wind turbines and wind power projects are growing, and the domestic and foreign wind power markets are facing a serious shortage of ships. This means that the global offshore wind power market in the next 10 years will usher in tens of billions of dollars in offshore wind ships investment wave.
The offshore wind power market is expanding rapidly and there is a serious shortage of ships
Energy consultancy Rystad Energy said recently that research and analysis showed that ships capable of installing large offshore wind power components have been rapidly overtaken by the growing global market demand, and that the global fleet will not be enough to meet demand after 2025. This opens up room for more professional ship orders and other oil and gas heavy crane modifications.
Rystad said that on the supply side, there are currently 32 operating wind turbine installation ships worldwide, and another five of the ships have been ordered. There are also 14 dedicated base mounting vessels in operation, and another 5 have been ordered.
"The past few years have actually been a relatively oversupply market, especially in Europe. However, by mid-2020, this market size was clearly under-supplied to installed ships. With more offshore wind power projects in operation, it is expected that by 2030, the demand for ships will be four to five times higher than the current figure ."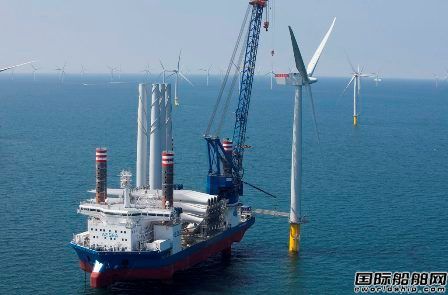 According to the statistics of the Global Wind Energy Council, A record 6 GW, of new offshore wind power installed in 2019 10% of the world's new loadings, 35.5% more than in 2018, By 2024 offshore wind power will account for 20% of the world's new installed capacity. IEA forecasts, The offshore wind market will grow at an annual rate of 13-15% over the next 20 years, Among them offshore wind power industry investment scale is expected to reach $1 trillion.
Despite the severe global impact of the epidemic, the offshore wind industry appears to be limited and continues to grow strongly, Clarkson said. As of August 2020, the total installed capacity of offshore wind power projects has reached 28 GW. worldwide In the past ten years, the combined annual growth rate of offshore wind power installation has reached 32%, of which the annual growth rate in 2019 is 24 and the growth rate since 2020 is 14.
Clarkson's data show that since 2005, the total number of new and modified orders for offshore wind power related ships and platforms has reached 783, and the number of new orders signed by offshore wind power plate ships has accounted for more than 10% of the total marine market orders. As of August this year, the world signed a total of 7 offshore wind power installation ships and 6 offshore wind power operation and maintenance mother ship.
Clarkson's analysis shows that if the EU is to achieve its 2030 offshore wind power development goal, the number of offshore wind turbines to be installed will double each year, which will also create a large demand for offshore wind power service ships. By 2025, the gap for wind turbine installation ships will reach 10, worth more than $2 billion. Experts also predict that the next generation of offshore wind power-related ships will require $12 billion in investment over the next five years.
New generation fans need more standard wind turbines
It is worth mentioning that with technological advances and the growing size of the new generation of wind turbines, the existing fleet is unlikely to have sufficient capacity to complete the installation.
Only four installers are known to have the ability to install the next generation of wind turbines, such as GE Haliade-X 12MW (up to 13 MW in booster mode), which is expected to be operational by 2021.
Rystad noted that the average capacity of offshore wind turbines in 2005 was 3 MW and that the average wind turbine capacity of projects expected to start in 2022 was 6.1 MW. In addition, as the use of large wind turbines for greater cost-effectiveness is also an important driver of commercialization, it is expected that the new project will be happy to use larger wind turbines rather than the small equipment used so far in most offshore wind farms.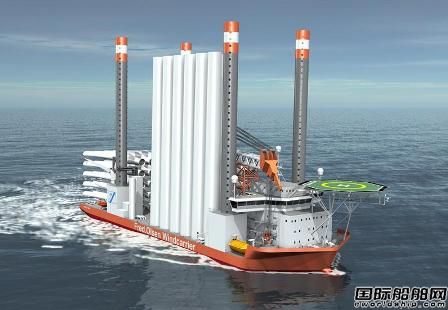 The size of wind turbines began to increase significantly in 2014-2015, especially in Europe, requiring greater crane capacity and heavy lifting height. Some early participants in the ship market have foreseen this shift and optimized the fleet to serve these larger projects. However, it is clear that the competitive characteristics considered "high-specification" three years ago are out of date.
Rystad explained that "many existing ships have amazing lifting capacity, which comes from their original purpose —— installing and dismantling large oil and gas platforms. These large-scale lifting capacity is undoubtedly a key advantage to be taken advantage of, but if the efficiency is not competitive, that is, the number of ship days per installation component is not competitive, because most offshore wind power projects require that the installation ship can carry out at least 100-300 times of transportation and accurate landing ."
The installation phase of wind turbines and plinths after completion of plant production is the most capital intensive development process, accounting for about 20 to 30 percent of total capital expenditure. For a wind power project consisting GW 100 typhoon motors, its total capital expenditure may reach $800 million to $1 billion, of which the installation cost of foundation and fan will account for about 15-20% and 8-10% respectively.
Among the global installation fleet tracked by Rystad, the average installation speed of each single pile is 3-4 days. In contrast, the time difference of wind turbine installation is greater, which can fluctuate for 2-5 days, which is mainly due to the influence of weather, when the blade and hub parts are hoisted to a certain height in the windy sea area, it is more affected.
Of course, when lifting heavy equipment at a distance of more than 100 metres from the waterline, the installation of the ship must be able to perform this work in a safe and accurate manner, and the capacity of the offshore crane, the height of the heavy lifting and the adequate deck space are only part of the main by these devices and will continue.
Rystad Energy offshore wind power product manager Alexander Fløtre said :" we believe that starting from the mid-1920s, lifting ships will become a key bottleneck in offshore wind power development, the next generation of installation ship demand gap may hinder the further reduction of offshore wind power costs ." "Looking ahead, in addition to maintenance and regular replacement of site facilities, ships must also serve the initial construction phase of the project. Ship models that can meet the future needs of offshore wind power industry will be able to achieve valuable synergies and promote the healthy development of fleet utilization ."
China's market "internal circulation" wind power construction ship scarce rental prices skyrocketing
Rystad analysis does not include the Chinese market, because China mainly uses its own local value chain and few foreign suppliers participate. However, the scarcity of offshore wind power construction ships has become a major problem in the Chinese market.
With the Ministry of Finance, the National Development and Reform Commission and the State Energy Administration jointly issuing "Some Opinions on Promoting the Healthy Development of Non-Water Renewable Energy Power Generation ", the domestic offshore wind power market opened the prelude. The document clearly begins in 2022, the central government no longer subsidizes new offshore wind power projects.
Statistics show that at the end of 2019, China's offshore wind power surprise approval scale exceeded 45 GW, of which Guangdong Province approved 30 GW. scale For more than 45 GW of wind power projects this year and next, offshore wind turbine delivery peak is coming.
This will bring great pressure to the offshore construction side. At present, the domestic offshore construction capacity can not meet the demand of offshore wind power.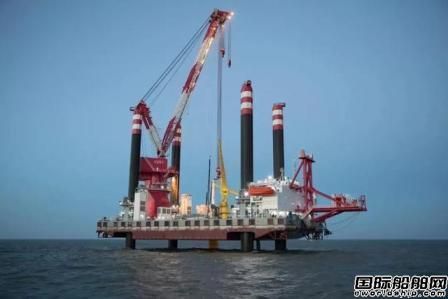 It is understood that at present, there are about 40 domestic offshore construction ships in service. According to the average annual hoisting of 40 typhoon machines by a ship, the theory can only hoist up to 1600 units a year, which is affected by various factors. The general situation can not reach this number of hoisting stations.
Because of the scarcity of supply, similar to the soaring rental price of onshore wind power crane, the increase in the rent of offshore wind power construction ship is also very amazing, rising from 4 million yuan / month to more than 10 million yuan / month. Under the influence of construction cost, the cost of domestic offshore wind power project is 2000 to 3000 yuan higher than the average kilowatt per unit.
Looking forward to the future, experts believe that China's wind power installation ship prospects. On the one hand, offshore wind power is the key development direction of wind power industry in the future, the market potential is huge, the planning and construction scale of offshore wind farm in China is expanding, and a large number of offshore wind power projects at home and abroad have entered the construction stage.
On the other hand, the development trend of offshore wind turbine is becoming more and more obvious, and the main wind turbine manufacturers are actively engaged in the development of high-power offshore wind turbine. The single machine power of offshore fan is developing to a large scale, which also puts forward higher requirements for the deck area, lifting height, deck load, positioning and piling capacity of wind power installation ship.
In the future, the offshore wind farm in China will develop to the far sea, and the development trend of wind power installation ship will be synchronized with that of foreign countries. Therefore, experts point out that domestic shipping enterprises should not only aim at the development trend of products and transform the market competitiveness of enterprises into new orders, but also develop new ship models at the level of new ship development, early layout and research and development.