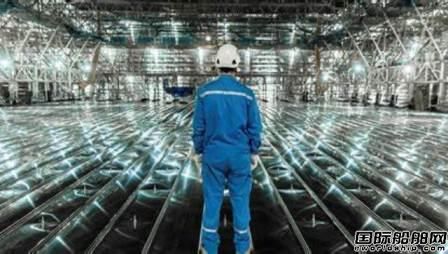 Build a LNG ship to pay 5% patent fee, more than 100 orders will be cumulative delivery of more than $1 billion. South korea's government has lifted its sanctions bar in the face of GTT "monopoly" and profiteering. At the same time, solving the problem of LNG liquid cargo hold technology "neck" to get rid of GTT monopoly as soon as possible has become the heart of south korea's shipbuilding industry.
25 November, According to the Korea Fair Trading Commission (KFTC), GTT abuse of dominance, Forced South Korean shipbuilders to trade unfairly, A correction order has been issued for GTT company, A fine of 12.528 billion won ($11.32 million) was imposed. After the 2006 Microsoft (MS) incident, For the second time, sanctions were imposed on cases of "bundled sales" through abuse of market dominance.
LNG ship's key core equipment is the liquid cargo tank. South Korean shipping companies mostly use film cargo tanks with higher cargo loading, while GTT have original technology of film LNG liquid cargo tanks, which is called "Qualcomm of shipbuilding industry ". GTT has a market share of 95% in the global LNG storage pod technology patent market, relying on patent technology to capture almost all international customers. Nowadays, LNG ships built by shipbuilding enterprises in China, Japan and South Korea adopt GTT patented technology and pay a certain fee to them. Therefore, this technology is also recognized worldwide as "indispensable patented technology ".
GTT's dominance in thin-film liquid cargo tanks has long been a source of discontent in south korea's shipbuilding industry, which has to "bundle" technology patents and engineering services. South korean shipping companies said they had been able to buy engineering services separately until the merger with Technigaz GTT 1994," if necessary, it is reasonable to sign a separate engineering service contract ".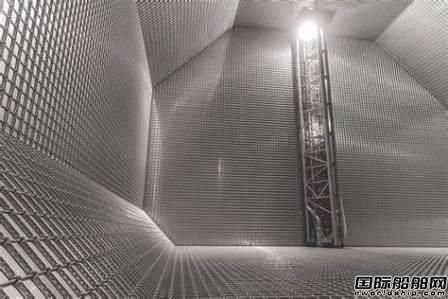 The GTT is understood to charge up to 5% patent tax on each ship using its patent design rights, based on the cost of about $190 million per LNG ship by Korean shipping companies, of which $9.5 million needs to be paid to GTT as royalties. With GTT patent fees paid, the Korean shipping company's remaining profit on building a LNG ship was about 5 to 7 percent of the price. In other words, the GTT patent amount is basically the same as the profits of the three Korean shipping companies to build LNG ships.
While GTT was punished by the South Korean Fair Trading Commission for allegedly "bundling ", it is clear that the terms of the contract between South Korean shipping companies and GTT will not change soon. Moreover, the GTT has decided to appeal and responded that its technical patent service and engineering technical service constitute an inseparable offer, guarantee the integrity of its technology, and any separation may be detrimental to the entire LNG shipping industry.

The issue of patent fees for LNG ships paid by the South Korean shipbuilding industry to GTT has been considered a "waste of state funds ", As a result, the South Korean government spent 10 years in 2004 working with South Korean shipping companies and South Korean gas companies to develop a KC-1" enclosure, After GTT, this is the second commercial enclosure, South Korea's shipbuilding industry had high hopes. In 2018, Samsung delivered its first 174000 cubic LNG ship with KC-1 containment system, But soon after, the new ship froze in the containment system, LNG.
unable to transport
Although South Korea is currently developing a second generation LNG liquid cargo hold system, it is difficult for domestic shipping companies to introduce it immediately. According to south korean shipbuilders, shipowners who make LNG ships will specify what technology to use in their construction contracts, but shipowners will hardly require technology that lacks operational performance. This means that, despite high prices, shipowners still tend to use proven technology.
Although the GTT monopoly can not be quickly removed, South Korean experts point out that the South Korean Fair Trading Commission sanctions will be a short-term opportunity for the shipbuilding industry to increase bargaining power. Cheng Xizhu, executive director of the Korea Shipbuilding Marine equipment Association, said that with the decision of the Fair Trading Commission, GTT could not continue to ignore the requirements of Korean shipping companies for a long time.
By the end of October, the total number of handheld orders for LNG ships worldwide was 119, of which 103 were from Korean shipping companies. After the South Korea Fair Trading Commission made a penalty decision, South Korea's shipbuilding industry is expected to be in a stronger position in negotiations with GTT. Especially next year, as many as 100 Qatari LNG ships will be officially ordered, and South Korean shipbuilding may have a very different situation.
The korean shipbuilding association said that the south korean shipbuilding industry in the short term in negotiations with the GTT will obtain favorable conditions, in the medium and long term, the korean shipbuilding industry can also focus on the development of domestic second-generation LNG liquid cargo hold technology, if the korean government and industry work together to accumulate the application of domestic LNG liquid cargo hold technology ship operation performance, GTT should soon reduce patent costs ," fair trade committee decisions, even if not immediately effective, is significant ".