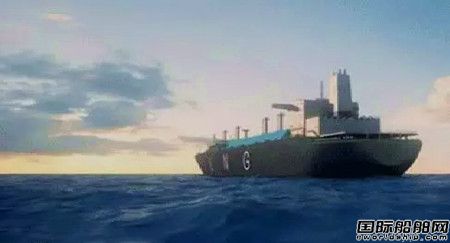 Under the influence of the new crown epidemic factors, the growth of LNG seaborne trade may stagnate in the short term, but in the next five years LNG the transport market will gradually usher in a super-climate period. by the end of 2026, the global market is expected to need 667 LNG vessels.
South korean media quoted norwegian investment bank Cleaves Securities forecast that from 2021 to 2025, LNG production will "surge like a tsunami ", and the LNG transport market will usher in a super-climate period.
Global LNG seaborne trade has increased significantly in recent years, with 43 per cent of trade growth reaching 356 million tons between 2015 and 2019, mainly due to the push of export projects from the United States, Australia and Russia and the growing import demand from China, other Asian developing countries and Europe. Clarkson had predicted a 7% year-on-year increase in global LNG maritime trade by 2020, despite a general downturn in market sentiment caused by weak gas prices that existed before the outbreak. Clarkson's latest forecast suggests that global LNG seaborne trade growth will fall to about 1% in 2020 and is expected to resume positive growth next year.
Clarkson has said that although LNG market will be under some pressure in the short term, many potential positive factors seem to continue to play a role. The volume of seaborne trade is expected to continue to grow, with a total of 500 to 500 million tons by 2030. Current progress on LNG projects indicates a larger export growth around 2025.
At present, LNG demand is still on the rise. spot (Spot) freight increases LNG, the past 2 months as the us export station stops loading. As a result, LNG shipowner's shipping income and the company's stock price are at risk of falling. From the average freight, next year's market will be close to this year, but market fundamentals are expected to deteriorate until 2023.
Although close to the seasonal peak season, the LNG spot freight may fall by 50% over the next 3 months. The total capacity of the global LNG fleet is 92 million cubic meters (CBM). The total capacity of new ship orders in 2018~2019 is 21 million cubic meters, so the delivery of new LNG carriers in 2021~2022 will reach the highest level in history.
Industry analysts believe that 2021 and 2022 LNG fleet capacity growth will reach 9% and 6%, respectively. But even if the LNG transportation demand increases, it can not completely absorb the LNG ships newly put into the shipping market, so the growth of the idle rate of the fleet is also very likely. A positive factor is that the weak freight rate by 2023 may lead to insufficient investment in capacity by shipowners, thus increasing fleet utilization again.
"Freight revenue is expected to grow by around 2025 as new LNG projects start up, and the super cycle of LNG ships will come ," said Joakim Hannisdahl, managing director and head of research. The global LNG transport market is expected to require 667 LNG vessels by the end of 2026."
Clarkson's data show that LNG new ship orders have been at a high level since 2018. A total of 77 new ship orders for 2018, Among them more than 140000 cubic meters of large LNG ship orders a total of 66; A total of 60 LNG ship orders in 2019, Among them 140000 cubic meters above large LNG ship order is 50; A total of 29 LNG ship orders this year, Among them ,25 large LNG ships are more than 140000 cubic meters.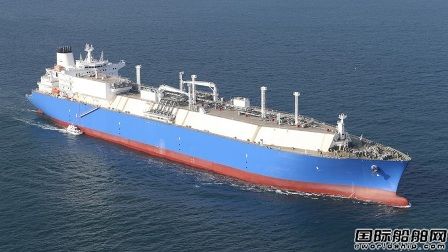 The total number of handheld orders for global LNG ships is 123, and the size of LNG fleet is 557. There are many LNG projects that the world plans to complete or are advancing by 2029, and LNG new shipments will reach 33 million tons a year after 2020, so shipowners are expected to order new ships. Furthermore, large LNG projects in Qatar, the Arctic and Mozambique are still under way and are expected to provide additional new ship orders. Furthermore, considering the technological innovation of LNG ship power system in recent years, fleet capacity renewal may become the focus of the market in the future (40% of fleet capacity still uses steam turbines).
Especially before the market is over-the-scenes, new LNG shipping orders will be abundant.
Moreover, with the U.S. government lifting energy export restrictions in 2016, the scale of LNG export terminal facilities is expanding. Under the influence of global demand growth and other factors, the LNG export volume of the United States is refreshing its historical highest value every year.
LNG, as a clean and low-carbon fossil energy source, will continue to play a bridge role in the transformation of energy structure and promote the transition from traditional fossil energy to new and renewable energy sources. There is also great potential for marine fuels, with about 23% of global handheld orders currently LNG power ships. Furthermore, the geographical distribution of natural gas resources also means that it will bring great growth potential to the LNG transport market, even if the impetus to different regions and different ship plates is different.