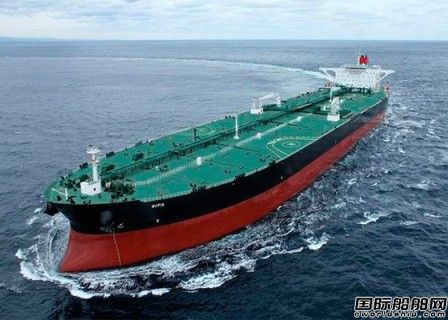 In a row, South Korea's three shipowners received orders from overseas owners for about 20 new ships worth $1.7bn in one week.South Korea's shipbuilding industry is looking forward to a late start before the end of the year, reversing the decline in orders so far this year and overtaking China.
Hyundai Heavy Industries' second-class holding company in charge of shipbuilding, Korea Shipbuilding Ocean, announced on Nov. 17 that it had signed a contract with Oceanian shipowners for the construction of 10 300,000-ton VLCCS worth 985.7 billion won (us $888.6 million).
Seven of the 10 new ships will be built at Hyundai Ulsan Shipyard and three at Hyundai Sanghu Heavy, and are expected to be delivered by August 2023.It is reported that hyundai Heavy Industries Group has received a total of 85 new ship orders with a contract value of 6.3 billion US dollars, reaching the annual operating order target of 57.3 percent.
So far this year, 30 VLCC orders have been placed globally, of which 21 are from South Korea, accounting for 70% of the market share.
"So far, we have successfully built more than 270 VLCCS, accumulated rich experience and strong technical capabilities in the VLCC design and construction field, and established a positive relationship of trust with the relevant shipowners over a long period of time.We are currently seeing an increase in order enquiries for all types of ships, so we will make every effort to work towards additional orders before the end of the year."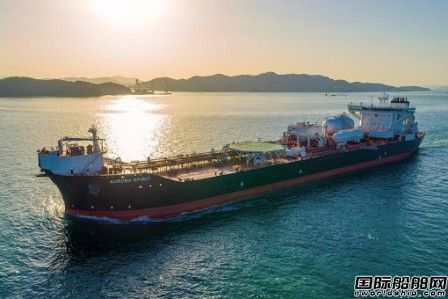 On November 17, Samsung Heavy Industries said it had taken orders for three Suez-type crude oil carriers from Oceania owners for a total of 194.6 billion won ($175.4 million).The ships will be delivered by January 2023.
It is reported that this contract also includes another two alternative orders, so further orders are expected in the future.
Samsung heavy industries, said the following the suez type oil ship carrying vessel desulfurization device (SCR) and ballast water treatment device (BWTS), to meet the international maritime organization (IMO) environmental protection new rules requirements, and according to the requirement of the owner's hull structure was optimized, the optimization of energy efficiency technology, can reduce fuel consumption, improve the efficiency of shipping.In addition, this type of ship is also equipped with "SVESSEL", an intelligent ship solution provided by Samsung Heavy Industries, which can provide support for the economic and safe operation of ships and improve the operation efficiency of ships.
"So far this year, we have ordered 26 Suez-type crude oil carriers (including shuttle tankers), of which we have undertaken 12, so that we can continue to maintain our dominance in the market with differentiated quality competitiveness," said Samsung Heavy Industries."
Earlier on November 13, Daewoo Shipbuilding announced that it had taken orders for six 15,000 TEU super-large container ships from European owners for 722.6 billion won ($649.8 million).So far, Daewoo shipbuilding annual order target completion rate reached more than 50%.Since this year, daewoo shipbuilding has undertaken the 6 ship liquefied natural gas (LNG) carrier, container ship, two floating LNG storage device (LNG - FSU), 1 very large floating liquefied natural gas storage and gasification device (LNG - FSRU) again, 2 shuttle tanker vessel, two very large crude oil carrier (VLCC combined), etc. A total of 19, worth $3.95 billion.
South Korea's three major shipbuilders recently continued to undertake large batch orders, making the South Korean shipbuilding industry encouraged.There are hopes that by gaining momentum at the end of the year, South Korea's shipbuilding industry can recover from this year's slump once and for all.There are even forecasts that a 23.6 trillion won ($21.3 billion) memorandum of understanding (MOA) for the construction of LNG carriers signed in June by a coalition of South Korea's three biggest shipbuilders and Qatar's National Oil Company (QP) could be signed as soon as this year.