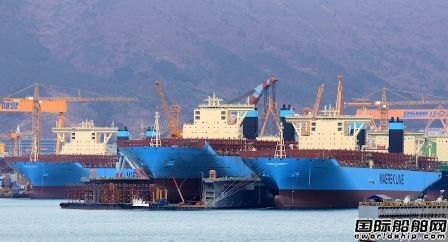 After a silence of more than half a year, Daewoo Shipbuilding has finally accepted the first VLMS order from European shipowners, marking a "zero breakthrough" for South Korea's shipbuilding industry in the VLMS sector this year.
Daewoo Shipbuilding announced on Nov 13 that it had taken orders for six 15000TEU super-large container ships from European shipowners for 722.6 billion won ($649.8 million), with delivery due by January 31, 2023.The large order represented 8.6 per cent of Daewoo Shipbuilding's full-year revenues last year.According to the international Shipping network, this is also the first container ship order undertaken by hyundai Heavy Industries Group, Daewoo Shipbuilding and Samsung Heavy Industries this year, which has attracted widespread attention and heated discussion in the South Korean industry.
Daewoo Shipbuilding did not disclose details of the contract at the request of the shipowners, but sources told The International Shipping Network that the order has been placed by British owner ZODIAC Maritime, with the first five to be delivered in 2022 and the last one in January 2023.
The total value of the new ships would be $649.8 million, or $183 million each, at the benchmark exchange rate of 1,112.4 won to the dollar when the deal was signed on November 12.According to Clarkson, the construction price of 13000TEU~14000TEU class container ships is $105 million based on October, so it can be speculated that the order is for medium and large container ships.
This order to daewoo Shipbuilding annual order target completion rate reached more than 50%.Since the beginning of this year, Daewoo Shipbuilding has undertaken a total of 19 LNG ships, including 6 LNG ships, 6 container ships, 2 LNG-FSU, 1 LNG-FSRU, 2 shuttle tankers and 2 VLCC, with a total value of $3.95 billion.
Hyundai Heavy Industries and Samsung Heavy Industries currently have 49% and 12% annual order completion rates, respectively.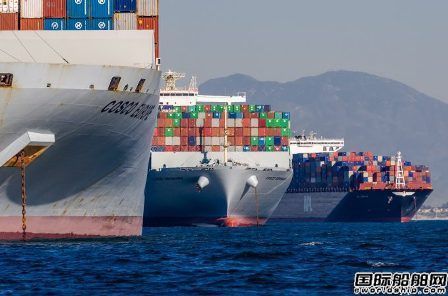 Global container ship orders have fallen sharply this year as coVID-19 has spread around the world, the new ship booking market has almost frozen and sea traffic has also fallen compared with last year.According to the International Monetary Fund, global sea traffic this year will be about 8% lower than last year.
Between January and October, orders for 12, 000 teU class and above container ships traded at 670, 000 revised gross tonnage (CGT), down 58% from 1.59 million CGT in the same period last year, according to Clarkson.The index of new ship prices for container ships is also down 4.0% this year.
However, in recent years, the American route as the center, container ship freight has risen sharply, South Korean shipbuilding industry to container ship new ship construction orders are also growing expectations.The Shanghai Container Freight Index (SCFI) hit 1,664.56 on November 6, a 62.8% jump from the start of the year and the highest since statistics began in 2009.
In addition, the number of idle container ships is also declining due to reduced routes and other reasons.According to Korea Exim Bank (KEXIM), idle container ship capacity stood at 1.27 million TEU at the beginning of the year, rising to 2.72 million TEU in May due to the COVID-19 outbreak, but it dropped to 1.2 million TEU in early August following an increase in volume in the third quarter.Shipping companies such as South Korea's HMM and SM Merchant Shipping are adding more container fleet capacity because of a shortage of container-carrying vessels.
However, South Korean industry insiders say it is unclear whether the growth trend in sea traffic next year can be maintained.The contract for six new ships includes the right for owners to cancel up to two of them within three months of signing the contract.It also partly reflects the shipowners' doubts about the future container transport market.
South Korea export-import bank chief researcher Liang Zongrui think: "next year, the maritime traffic, according to the IMF forecasts will not return to COVID - 19 before the outbreak of 2019 levels, and the operation of ultra large container ship vessel is also very young, so while container shipping enterprises by adjusting the space and increase capacity increased market power, but the market supply and demand are not fundamental improvement, container ship new order in the future market prospect is not clear."