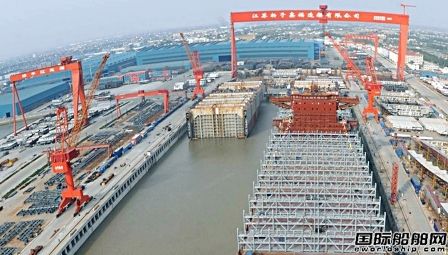 Third quarter profit, an additional $396 million in orders for 10 container ships.Against the backdrop of plummeting global orders for new ships this year, the number of orders received by the Yangzijiang shipping industry has exceeded the sum of last year, with both performance and orders growing "against the market".
585 million yuan!Yangtze River shipping continued to make profits in the third quarter
On November 4, The Yangzijiang Shipping Industry Group released its financial results for the third quarter of 2020 and related announcements.In the third quarter of 2020, nine ships will be delivered. Although the decrease of ship unit price and the number of ships will put pressure on the revenue, the gross profit in the third quarter of 2020 will still reach 1.3 billion yuan, with a year-on-year increase of 19%.
Revenue in the third quarter of 2020 fell 34 percent year on year to 3.6 billion yuan from 5.4 billion yuan in the same period last year, according to earnings data.Core shipbuilding revenue was 2.6 billion yuan, down from 3.2 billion yuan in the same period last year.Nine new ships were delivered in the third quarter, down from 13 in the same period last year.Revenue from other ship-related businesses such as shipping logistics & chartering, ship design services and ship breaking rose to 194 million yuan, up slightly from 186 million yuan in the same period last year, due to a larger fleet.
Net profit attributable to shareholders was 585 million yuan in the third quarter, down 17 percent from 702 million yuan in the same period last year.Overall diluted earnings per share were 14.95 cents, down from 17.84 cents a year earlier.As of September 30, 2020, Yangzijiang Shipbuilding Group maintained a strong financial position, with net asset value per share rising to 8.17 yuan from 7.94 yuan at the end of 2019.
Since the first half of 2020, Yangzijiang Shipping Group has received a total of US $317 million in new orders, including six 18,00TEU container ships and two 82,000 ton dry bulk carriers, with a total value of US $178 million.Five bulk carriers and one chemical tanker worth $139 million.As of 30 September 2020, the group has received a total of 29 ships worth us $834 million this year, with orders for 67 ships worth US $2.4 billion.These orders will provide the Group with a stable source of revenue and ensure healthy and stable production for at least 1.5 years to come.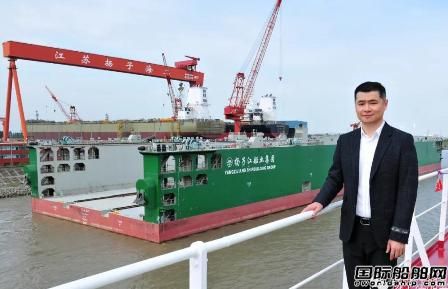 "Despite the decline in new orders in the global market, there have been some encouraging signs in the shipping market in the past few months," said Lotte Ren, executive chairman and chief executive of Yangzijiang Shipping group.Major shipping companies have achieved better than expected financial results by reducing available capacity and stabilizing charter rates.We are pleased to see that container freight rates have reached their highest levels in many years due to increased demand for containers on major routes.In addition, the Group has noted the increasing concentration of global shipping on intraregional routes and customers' preference for flexible shipping services. As a result, the market demand for small vessels, especially small container ships, has increased, and Yangzijiang will seize the favorable business opportunities during the epidemic."
$396 million!Yangzijiang Shipbuilding received orders for 10 container ships
Just this morning (5 November), Yangzijiang Shipping Group announced an order with a Japanese owner to build up to 10 3500TEU regional container ships.
The order includes 5+5 3,500TEU container ships, the first five of which have a confirmed order value of approximately $198 million, to be built by New Yangze Shipbuilding, and deliveries will begin in January 2022.If all alternative orders are confirmed, the total value of the entire order will be $396 million.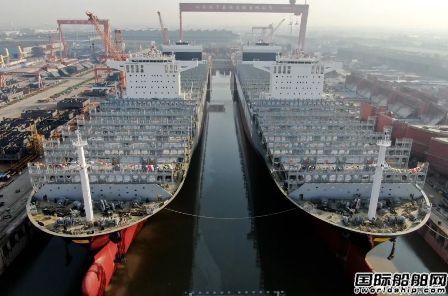 With the latest container ship order, Yangzijiang has received 34 ships worth $1.03 billion this year (excluding alternative orders).That's more than the $830 million total for all of last year.
"So far, we have received more than $1bn in orders for new vessels this year, more than for all of last year combined," said Stephen Jen, executive chairman and chief executive of Yangzijiang Shipping group.This is a remarkable achievement, especially considering that global orders for new ships fell by 50% in the first three quarters of 2020 in the face of a sluggish market.We appreciate the customer to our new, I believe that the quality of our ships and the reputation of the Yangzijiang shipping industry Group is the solid backing of customer trust.That gives me a lot of confidence that we will be able to pick up our hand orders further despite the weak market."
"The trade tensions of recent years and the novel Coronavirus epidemic have driven up the demand for regional shipping services and fast shipping services, and small and medium-sized energy-efficient ships are a good fit for this demand.This order will enrich our track record in building all types of advanced container ships.This Japanese customer, like many of our other customers, has been a satisfying regular customer of yangzijiang Shipping Group.We look forward to building a harmonious business relationship with our customers by providing high quality ships.