The typical functions of marine deck winch can also be anchor winch, mooring winch, towing winch, pulling winch, lifting winch, or barge deck winch.
The deck anchor winch is a useful deck apparatus for ship anchoring.
There are two fundamental types of anchor winches, together with anchor chain winch and anchor rope winch. by the use of chain or cable, it allows the anchor to be raised and reduced.
The velocity of winch is most commonly about 10m/min. within the design of a deck set up anchor winch, you must specify the anchor weight as good as the length and diameter of anchor chain or wire rope.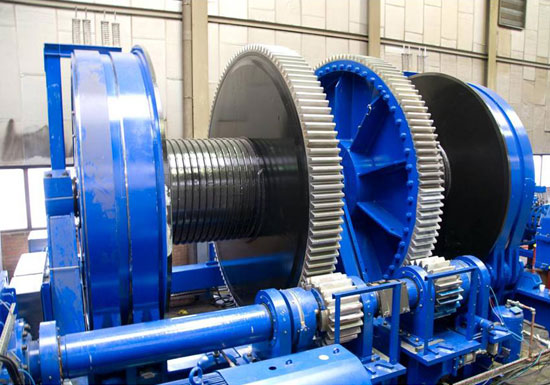 Deck anchor winch parameters:
Load ability: 1 ton – one hundred ton

Drum capability: 100m- 1500m
Velocity: 5m/min – 20 m/min
No. of drum: single or double
pressure type: electrical
Anchor mooring winch is designed to participate in both anchoring and mooring operations. in keeping with cause power, it may be electric and hydraulic.
Towing winch is almost always mounted on the aft deck of a ship to tow a different boat. it is greatly observed on tugboats to carry out its tasks successfully.
Capstan winch is a type of small marine winch used for anchoring and mooring on a deck. The speed will also be single speed, two velocity or three velocity in keeping with your particular uses.
Barge winch can be utilized for more than a few duties, equivalent to hauling heavy apparatus and positioning the barge over the river mattress.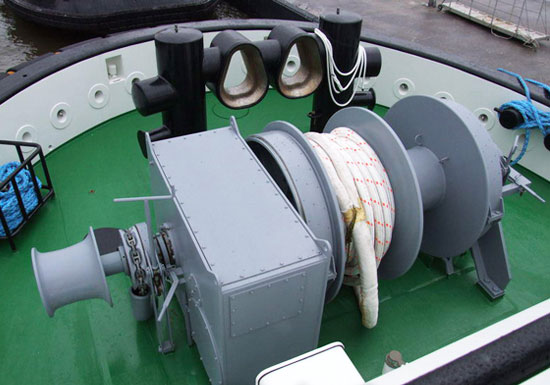 Deck anchor mooring winch parameters:
Load capability: 1 ton – a hundred ton

Drum ability: 100m- 1500m
Velocity: 5m/min – 20 m/min
No. of drum: single or double
pressure style: electrical
Taixing Expansion Marine Equipment (EME) is the professional designer, manufacturer and exporter of mooring winch, positioning winch, towing winch, anchor winch, diesel winch, electric windlass, hydraulic windlass, diesel windlass, electric capstan, hydraulic capstan, pneumatic capstan etc. Our products are mainly for scientific research vessel, navy vessel, working barge, tug, cargo vessel, oil tanker, offshore platform etc.