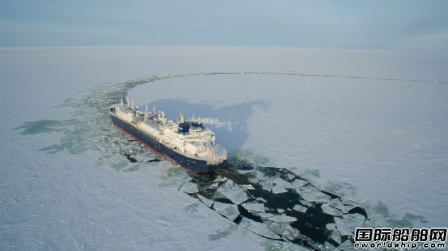 Two billion dollars! Daewoo Shipbuilding has secured an order for six ice-breaking LNG ships
Following the Yamal LNG project with 15 icebreaker LNG ships, Daewoo Shipbuilding of Korea has received six Arc7 icebreaker LNG ships from Russia worth nearly $2 billion. This is daewoo's first LNG ship order of the year and the largest single order for the Korean shipbuilding industry so far this year.For the South Korean shipbuilding industry, which is on the precipice of an order due to the COVID-19 outbreak, this order is like "rain in a drought".
On Oct 12, Daewoo Shipbuilding announced that it had taken orders for six LNG ships from European shipowners for a total contract value of 2,274 trillion won ($1.984 billion).
Daewoo shipbuilding said: "At the request of the owner, it is not possible to disclose the relevant information."But with contracts for each vessel worth well over 300 billion won ($262m), it is likely to be an ice-breaking LNG carrier.
"There is a high possibility that these six LNG ships are part of Russia's ongoing arctic LNG development project," said an analyst from the Korean industry.Russian energy giant Novatk, which is leading the project, plans to build 25 ice-breaking LNG ships."
Daewoo Shipbuilding received the world's first batch of 15 icebreaker LNG ships in 2014, and is still the world's leading company in the field of icebreaker LNG ship construction.
"Although new ship orders are falling due to the COVID-19 outbreak worldwide, it remains to be seen whether Korean shipbuilders can meet their annual operating order targets this year as countries such as Russia and Mozambique are expected to continue to order large scale LNG ships," said a Korean shipbuilding industry source."South Korean companies still have an edge in LNG ship construction, so we will still have something to look forward to in the final months of the year."