Aicrane double drum mooring winch is more efficient for large vessels, utilizing hydraulic or electric power sources, and optional warping heads for line handling. Our winches are robust and capable of withstanding the most extreme marine environments. Backed by professional technical team, we can custom design and build the mooring winch system to meet the specific needs of customers.
Electric double drum mooring winch: the machine is designed to meet your needs of lifting, traction and turning operations.
Electric mooring winch has simple structure, easy operation, low operating costs, easy installation and maintenance.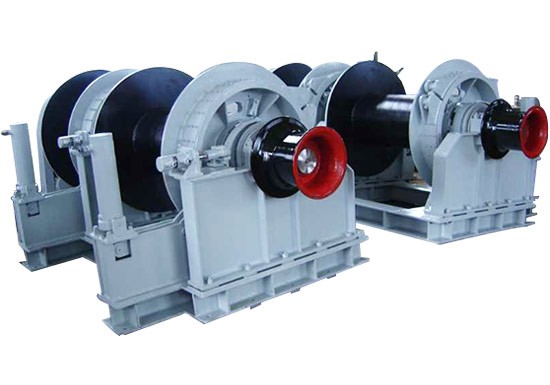 Electric double drum mooring winch parameters:
Load capacity: 20 ton – 100 ton
Drum capacity: 200m- 1000m
Speed: ≤15m/min
No. of drum: double
Hydraulic double drum mooring winch: the main components include rope drum, hydraulic pump station, band brake, clutch, control system, etc.
The winch has the characteristics of excellent safety, high efficiency, large starting torque, good stability, low noise, and reliable operation, ideal for the most demanding tasks in marine and offshore applications.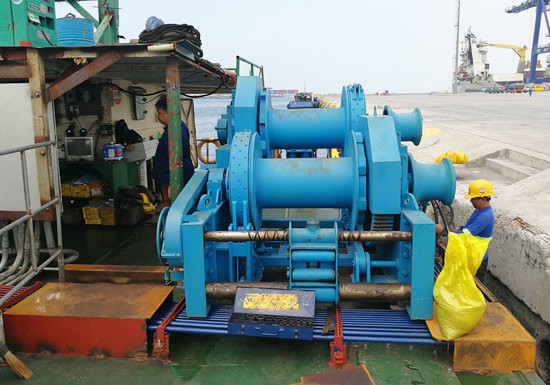 Mooring Winch" width="479" height="330" style="width: 479px; height: 330px;"/>
Hydraulic mooring winch parameters:
Load capacity: 20 ton – 100 ton
Drum capacity: 100m- 1000m
Speed: ≤15m/min
No. of drum: double
HPU: provided as customized