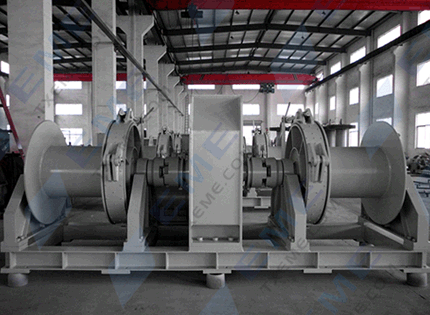 Mooring Winch Maintenance Tips
Column:
FAQ
Date:2020/10/7 16:37:53 Viewed:
A proper maintenance of mooring winch is indeed important for the overall safe mooring operations. Here are some maintenance tips for your reference.
1、Check the critical components of winch machine prior mooring to make sure they are in good working conditions. For instance, check all controls, rope and drum.
2、Conduct regular greasing of rotating parts of mooring winch, such as rollers, drum and fairleads.
3、Conduct visual inspection periodically for damages.
4、Clear walkway to ensure the deck is completely free of obstructions and oil residues.
5、Maintain the wire rope regularly to improve its performance as well as extend its life.
6、Mark and label the winch properly to ensure a safe and effective operation. Specifically speaking, the rotating direction of the drum should be clearly marked; the fairleads and rollers should be marked with their safe working limits; braking capacity shall be marked.