Our anchor winches are available in various sizes and configurations, with electric and hydraulic drive systems, as well as various automation and remote control functions to achieve safe operation, reliability and high performance.
Electric boat anchor winch
Electric anchor winch is very reliable and safe to use, which utilizes the electricity to power the winch's motor. The equipment has simple structure, low operating cost, easy operation, convenient installation and maintenance.

Electric boat anchor winch parameters: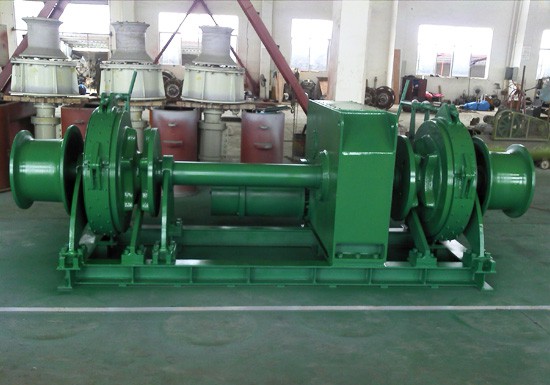 Dia of anchor chain/rope: ø12mm – ø128mm
No. of gypsy: single or double
Load capacity: 1ton- 100ton
Speed: 9-11 m/min
Certificate: BV, ABS, DNV, RMRS, etc
Hydraulic boat anchor winch
Hydraulic anchor winch is powered by a hydraulic system, and it is recommended when the electric power is unavailable or hard to obtain in your work area. In addition, hydraulic powered winch is more suitable for tough jobs on land and sea, which delivers high strength and durability. Compared to an electric winch, hydraulic winch requires a more complex installation process and more maintenance care since some additional equipment need to be installed including hydraulic motor, pipes and fittings.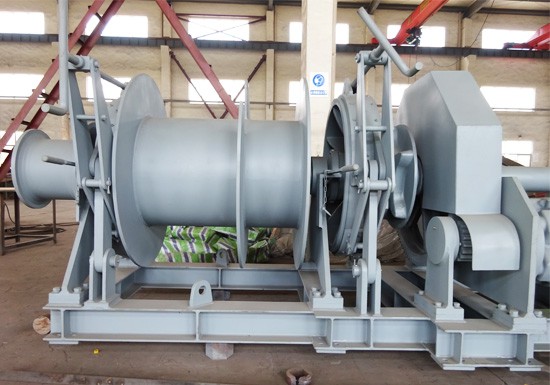 Hydraulic anchor winch for boat parameters:
Dia of anchor chain/rope: ø12mm – ø128mm
Speed: 9-11 m/min
Load capacity: 1ton- 100ton
Ceritificate: BV, ABS, DNV, RMRS, etc