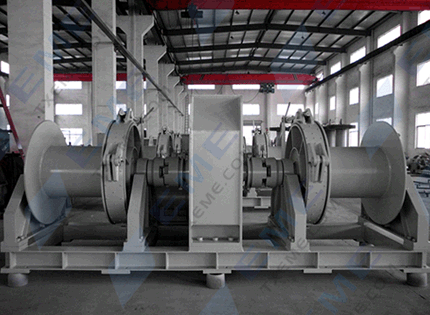 Anchor Winch Hydraulic System
Column:
FAQ
Date:2020/9/30 10:50:57 Viewed:
Hydraulic power anchor winch is a rather complex equipment as compared to an electric anchor winch. The installation of a hydraulic winch requires additional equipment such as hydraulic pump, pipes and fittings, thus this type of winch requires more maintenance care.
How does a hydraulic system work?
Specifically speaking, the pumps can be driven by separate electric motor or by a diesel motor, and the generated oil pressure drives the oil motor. Then through the reducer the winch will start working. Our winches are available with complete drive and control specifications.
We can design the hydraulic system specific to your needs. The major hydraulic components we use are sourced from trusted suppliers. We also offer winch installation, commissioning and on site repair if needed.