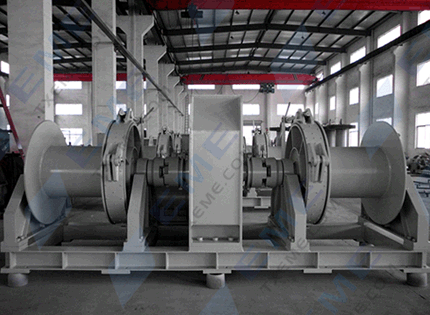 Noticeable Features of Hydraulic Marine Winch
Column:
FAQ
Date:2020/9/25 14:14:55 Viewed:
As an important equipment for marine industry, the hydraulic winch has numerous unique features and benefits.
Great reliability and durability. The winch can work perfectly in the harshest marine environment. It can operate with complete power for long time.
High strength. Hydraulic powered winch can be designed for the most challenging job on land and sea. It has sturdy construction and long working life.
Better corrosion resistance. Our winch utilizes durable paint system to prevent it from corroding in harsh marine environment. It can work perfectly when being submerged in water.
High performance. As compared to an electric winch, the marine windlass will not be overheated with a long-time hard pull.
High efficiency. This robust winch can work smoothly even after long and heating conditions.