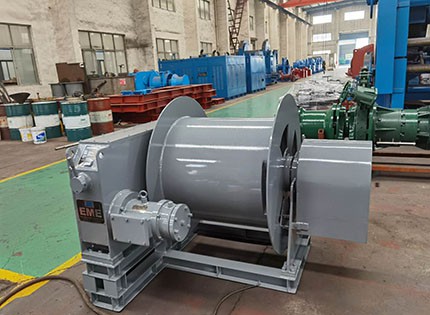 Light Duty Electric Winch
Column:
FAQ
Date:2020/9/19 11:05:51 Viewed:
Light duty electric winch is designed as a modular cable or rope winch that is suitable for various lifting and pulling tasks in construction projects. The light duty winch is engineered to meet relatively low duty cycle and small load requirements, and it features compact structure, light weight, reasonable cost and simple operation.
Our light duty electric winches mainly consist of electric motor, transmission system and rope drum. They carry our lifting or pulling tasks by winding and unwinding rope on the drum.
The light duty winch machine offer by our company comes in a variety of options to meet your business demands, including slow speed electric winch, high speed electric winch, friction winch, planetary winch and electric piling winch.