Japan's shipbuilding industry has been wiped out by a showdown between China and South Korea over the biggest LNG ship contract in history.Japan's shipbuilding industry, whose MOSS design technology once dominated the global LNG construction market, has paid a heavy price for its paranoia.
Qatar Petroleum Signed a $19.2 billion deal with three South Korean companies on June 1 to build 100 LNG ships, the largest ever order in the shipbuilding industry.In April, Qatar also signed an order with Hudongzhonghua for 16 LNG ships worth more than 20 billion yuan, which is China's largest shipbuilding export contract to date.
While China and South Korea cheered the Qatari order, Japan's shipbuilding industry felt the pain of being left out.In reporting on the Qatar deal, The Nikkei quoted Japanese shipping-industry figures as saying that Unlike China and South Korea, Japanese shipping-companies do not have a system in which they can take multiple orders at once, and that kawasaki heavy Industries and other Japanese shipping-companies also participated in Qatar's competition but ended up with nothing.
Japan's biggest shipbuilding company, Imaji Shipbuilding, set up an LNG carrier company with Mitsubishi Heavy Industries a few years ago, but has received no orders in recent years, according to Industry insiders.
It is understood that Imachi shipbuilding and Mitsubishi Heavy Industries established a merchant ship construction business alliance in 2013 to jointly promote the marketing of LNG ships through a joint venture, MI LNG Company.However, Mitsubishi Heavy Industries has not received any LNG ship orders since 2015 and even decided late last year to sell its incense burning plant, which can build large LNG ships.
On the other hand, According to The Singapore media, Qatar's large unipolar influence on LNG ship construction market indicates that Japan's LNG ship export has been "hammered the last nail in the coffin".Japan used to be a leader in LNG, but its companies have stuck to the MOSS design, while South Korea has transformed the LNG market by pursuing larger, more efficient thin-film designs.
In fact, Japanese shipping companies dominated the LNG market until the 1980s, building MOSS shaped cargo bay designs for LNG ships.Japanese ship companies think, compared with the thin film cargo hold, spherical tank type cargo because insulating layer in the outer wall of the spherical tank shell construction cost, lower than the thin film evaporation and the number of gas is relatively thin film less cargo, evaporation of proportional control also relatively thin film cargo easier, so Japan ship companies tend to adopt MOSS type design.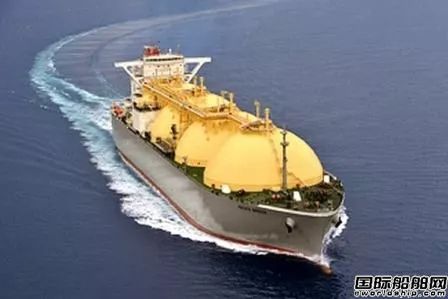 Photo: Kawasaki Heavy Industries delivered 182,000 cubic meters of LNG ship PACIFIC BREEZE to Kawasaki Steamship in March 2018.It is also the largest MOSS type LNG ship in the world.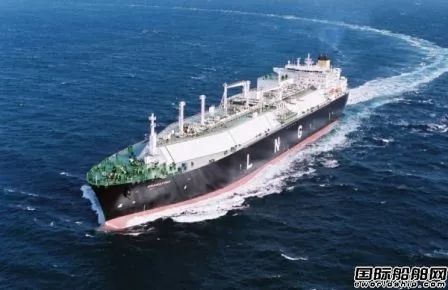 But Japanese shipbuilders have paid a price for their paranoia.South Korean shipowners use thin-film LNG ships that combine cargo holds with the hull. Thin-film cargo holds are favored by shipowners because their cargo capacity is 40% higher than that of spherical tanks.Starting in the late 1990s, South Korean shipping companies dominated the LNG shipbuilding industry by outcompeting Japanese rivals with more popular thin-film LNG vessels.In addition, the complete reliquefaction system (FRS) developed by Korean shipping companies is also a huge advantage. It can restore all LNG lost due to gasification to liquid state, so the LNG loss rate is almost zero, which greatly reduces the operating cost of LNG ships.
The Nikkei newspaper estimates that South Korea took more than 80 per cent of Qatar's huge orders, with the rest coming from China, a rising power that has managed to head off South Korea's ambitions.Japan has been completely defeated in the competition for orders of LNG ships requiring high-tech capabilities, which will be the "summit competition" between China and South Korea for the world's top spot in the future.