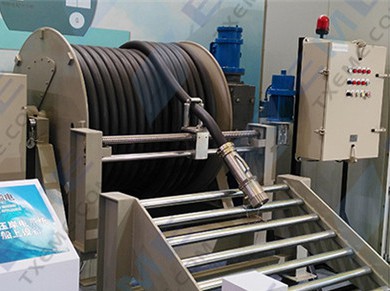 MARINE SHORE POWER WINCH offer in 2021
MARINE SHORE POWER WINCH Suitable for shore power system, ship deep sea exploration
MARINE SHORE POWER WINCHcan arrange cables neatly on the drum, connect cables to the drum when needed, and make the drum run through the driving device of the equipment;The cable coil car has a cable line arrangement device to realize automatic cable discharge.Cable reel can overcome cable gravity sliding, and has the function of protecting cable with constant tension during dragging.
Although the price of metal will continue to rise in 2021, Taixing Expansion Marine Equipment (EME) still fulfills its promise of high quality and low price, and continues to tailor MARINE SHORE POWER WINCH with customers from all over the world.

Taixing Expansion Marine Equipment (EME) is the professional designer, manufacturer and exporter of mooring winch, positioning winch, towing winch, anchor winch, diesel winch, electric windlass, hydraulic windlass, diesel windlass, electric capstan, hydraulic capstan, pneumatic capstan etc. Our products are mainly for scientific research vessel, navy vessel, working barge, tug, cargo vessel, oil tanker, offshore platform etc.