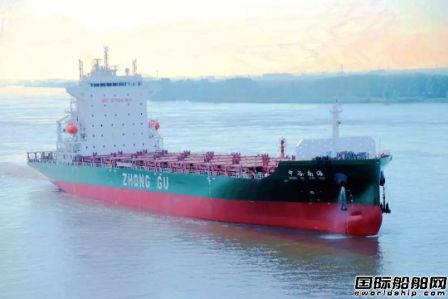 In the grain flow worth 4.5 billion yuan a total of 18 4600 TEU container ship construction plan has been finalized, the first 10 new ship orders will be given to Yangtze River Shipbuilding Group, and "old customers" Jinling shipyard accidentally lost.
According to sources, the grain flow has been in Yangtze River shipping official order to build 10 4600TEU container ships, the new ships are scheduled to be delivered between the end of 2022 and 2023. Each new vessel is expected to cost about $35 million, and the total price of 10 vessels is $350 million (about RMB 2.261 billion).
Cargolux disclosed the ship-ordering plan on Jan. 20. At that time, the company said it would sign a contract with a leading domestic shipyard for the construction of no more than 12 4,600 TEU domestic coastal container vessels and reserve the option to order no more than 6 vessels of the same type with the relevant shipyard. The total price of all the above container vessels including tax will not exceed RMB 4.5 billion, and the project will be financed by self-financing. The new vessels will be completed and delivered one after another within 2 to 4 years after the signing of the shipbuilding contract.
The construction project of Cargolux attracted as many as 19 shipyards to participate in the bidding, but only five shipyards were selected to enter the second round of evaluation, including CSBC Chengxi, Jinling Shipyard, Nantong Xiangyu Offshore & Marine, Zhoushan Changhong International and Yangzijiang Shipbuilding, the sources said. At present, CSBC Chengxi and Jinling Shipyard are still negotiating with Cargolux, but Cargolux may also choose Yangzijiang Shipyard again to order the remaining 8 vessels.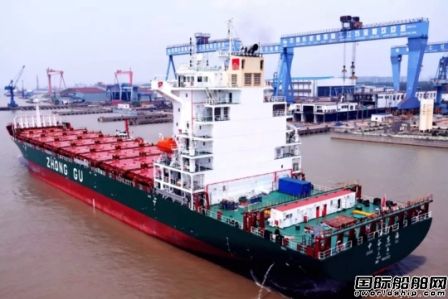 According to the international ship network, Cargolux is the "old customer" of Nanjing Jinling Shipyard, as early as June 2016, Cargolux signed a contract with Jinling Shipyard to build four 2500TEU container vessels. After the early delivery of the first 2,500TEU container ship, it decisively signed an additional contract with Jinling Shipyard for the construction of six 1,900TEU container ships.
It is understood that CIGL is the head enterprise in China's domestic trade shipping industry, since its establishment, insisting on the container as the core carrier, serving the real economy as the purpose, integrating waterway, highway and railroad transportation resources for synergistic operation, relying on modern logistics information platform, dedicated to providing customers with customized, cost-effective "door-to-door" full container logistics solutions.
CIGL invests in building new vessels to build a highly economical and competitive container fleet, to continuously improve the competitiveness of the company and consolidate its leading position in the domestic shipping market. This planned new construction of 4600TEU domestic coastal container vessels can better improve vessel operating efficiency, reduce vessel operating costs and increase economic benefits. Meanwhile, the newly-built vessels can further optimize the fleet structure of Cargolux, effectively enhance the company's competitiveness, strengthen the company's profitability and sustainable development ability, create greater value for shareholders, which is in line with the company's future strategic plan.
Cargolux landed on the main board of SSE in September last year, raising 1.5 billion yuan, mainly for container ship acquisition project and container acquisition project. data from Alphaliner shows that as of February 4, 2021, Cargolux's fleet operates 116 container ships with a total capacity of 171,459 TEU, ranking 13th in the world, including 35 owned ships and 81 chartered-in vessels.
According to the international ship network, the order of Cargolux will be the second container ship order received by Yangtze River Shipping this year. According to Clarkson, Yangtze River Shipping received an order for eight 1,800 TEU container vessels from Ruiyang Marine in January this year, which are scheduled to be delivered in 2022-2023. In addition, Yangtze Mitsui Shipbuilding, a Sino-Japanese joint venture shipyard owned by Yangtze River Shipping, also received an order for four 66,000 dwt bulk carriers from Bangladeshi shipowner Meghna Group.
Taixing Expansion Marine Equipment (EME) is the professional designer, manufacturer and exporter of mooring winch, positioning winch, towing winch, anchor winch, diesel winch, electric windlass, hydraulic windlass, diesel windlass, electric capstan, hydraulic capstan, pneumatic capstan etc. Our products are mainly for scientific research vessel, navy vessel, working barge, tug, cargo vessel, oil tanker, offshore platform etc.