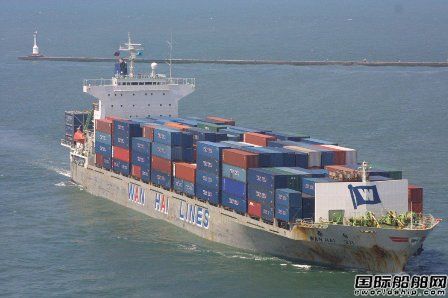 The bullish market of container shipping coupled with the great increase in performance prompted Wan Hai to accelerate the ordering of new ships and containers.
On January 25, Wan Hai Shipping's acting subsidiary, Wan Hai Shipping (Singapore) Co., Ltd. announced that it will order 12 vessels of 3013 TEU container vessels at a cost of US$47.1 million each, totaling approximately US$565.2 million, which will be built by Japan Shipbuilding Union (JMU), a long-term partner of Wan Hai Shipping.
JMU is a long-term partner of Wan Hai Shipping, which ordered 20 feeder container vessels from the Sino-Japanese shipyard in November 2018. Among them, eight 3036 TEU container vessels built by JMU have been delivered four after four since last year, and four more will be delivered within this year; 12 2038 TEU container vessels built by Huangpu Wenchong delivered the first one at the end of last year, and 11 more will be delivered for operation in this year and next year.
In the fourth quarter of last year, the market has been rumored that Wanhai Shipping will order 10 additional 3,000 container ships, at that time, Wanhai also confirmed in the negotiations, and now the final program is finalized, the actual number of ships built and increased by two, the industry estimates that the ship price began to rise, and the cumulative decline in ship prices since 2008 more than 40%, the end of last year, shipbuilders brewing price increases, some shipyards also suspended the offer.
In addition, in response to the surge in operational demand, Wan Hai Shipping will also invest US$142 million to order 50,000 20-foot containers from CIMC, with an average unit price of about US$2,835, which is expected to be delivered in the second quarter. This price is much higher than the level of about US$1,800 to US$2,000 per container built at the beginning of last year.
Wanhai Shipping Line pointed out that the container shortage problem in the container market is serious, so the company started the container ordering program early this year. Generally speaking, Wan Hai Shipping Company will order two to three batches of containers every year, and the two batches of containers ordered last year were placed in September and October, totaling 76,500 (including 20-foot and 40-foot containers), with a total amount of $216 million, which have already been delivered, with the company's own containers accounting for about 75-80%.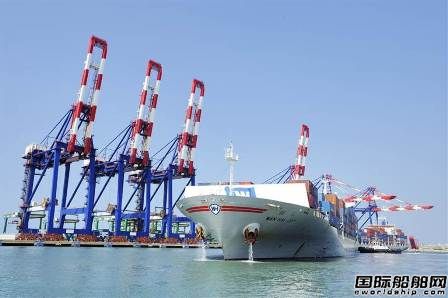 The global container market from the second half of last year has experienced a supply-demand imbalance caused by the price spike, industry sources predict that the current global container supply and demand gap of up to 500,000 TEU. epidemic has made the container turnover days from 60 days to 100 days, the vast majority of market participants believe that the lack of boxes will continue for at least three months.
Industry insiders believe that the container shipping companies specializing in near-ocean lines need to prepare 1.2 to 1.25 times the container capacity because of the short voyage and fast container turnover, which is equivalent to 1,200 TEU to 1,250 TEU containers for 1,000 TEU container ships. Wanhai Shipping Line mainly focuses on the near-ocean line, and also operates the U.S.-West line and Central and South America line, which is estimated to need to prepare about 1.35 to 1.4 times the container.
It is understood that the Asia line accounts for 79.8% of Wanhai Shipping Line's operating revenue. With the great rise of Asia line tariff at the end of last year, Wan Hai Shipping's revenue in December last year exceeded NTD 10 billion to NTD 11.609 billion, an annual increase of 75.71% and a record high for a single month. The total annual revenue of last year was NT$82.265 billion, an annual increase of 12.77%, also a record high.
Wan Hai Shipping said that the company currently has about 72 vessels of its own, some of which are old and need to be renewed, so it has decided to speed up the expansion of new vessels. This year and next two years, Wanhai Shipping will have 15 new ships delivered, with a total capacity of 34,638 TEU. 11 ships of 2028 TEU are under construction, and 6 are expected to be delivered this year and 5 next year; another 4 ships of 3055TU will be delivered within this year.
In addition, this wave in addition to shipbuilding also buy second-hand ships, last December bought seven second-hand ships, showing considerable optimism about the prospects of the container shipping market.
According to Alphaliner's data, Wanhai Shipping currently operates a fleet of 124 vessels, including 69 owned vessels and 55 chartered vessels, with a total capacity of 333,000 TEU, ranking 11th in the world.