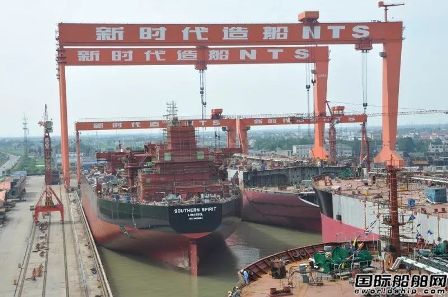 New Era Shipbuilding has received a landmark order to build the world's first ammonia-fueled Suezmax tanker of "Ready" design.
The 156,500 dwt tanker, ordered by Greek owner Avin International, is 274 meters in length and meets the American Bureau of Shipping (ABS) "ABS Ammonia Ready Class 1" requirements, indicating that it is designed for future conversion to ammonia-fueled operations. Work has already started on the vessel, and Avin International has orders for two other alternative vessels.
In addition to being able to convert to ammonia power, all vessels in the project also meet the American Bureau of Shipping's "ABS LNG Bunker Reserve Class 1" requirements, making them ready for LNG power.
According to VesselsValue, the order for Avin International was signed last year at a cost of approximately $51.5 million per vessel. The new vessel will be fitted with a MAN ME-type engine, while space is also reserved for the future installation of two 1,900 cubic meter LNG or ammonia fuel tanks. Based on the American Bureau of Shipping concept, the bunkers will be placed in the cargo area, so the shipyard will not need to make major changes to their design.
However, based on current technological developments, this new vessel can be converted to either LNG power or ammonia power, but not both. the LNG-fueled engines rely on low or high-pressure gas injection, while the ammonia propulsion system being developed will use liquid injection technology.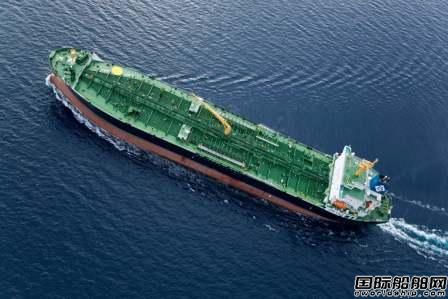 "It can be challenging for shipowners to invest in modern ships that can achieve their fleet decarbonization goals. The American Bureau of Shipping alternative fuel set-aside specification provides shipowners with the flexibility they need and strong support in the future when alternative fuels like ammonia play a more important role." Ammonia is a zero-carbon fuel with the potential to help meet the IMO's 2050 greenhouse gas reduction targets," said Patrick Ryan, senior vice president, Global Engineering and Technology, American Bureau of Shipping. Ammonia offers a zero-carbon readiness solution for ship owners and operators, but has more demanding storage and equipment requirements than other alternative fuels under consideration. Currently, the American Bureau of Shipping is leading the way in supporting the development and application of ammonia as a marine fuel."
Chen Yajun, Director of Marketing Department of New Era Shipbuilding, noted, "Ammonia fuel 'set-aside' is the selling point of our new generation Suezmax tanker series. More and more ship owners will need clean energy in the future, and ammonia is certainly the best choice."
Michael Androulakakis, Technical Manager of Avin International, said, "Owners want to decarbonize their fleets as soon as possible, and relying on LNG fuel alone is not enough to fully achieve decarbonization goals, so owners are investing extra to prepare for the use of ammonia fuel. At present, ammonia appears to be one of the most widely used and promising carbon neutral fuels for the future."
Currently, Avin International operates a fleet of 35 tankers and chemical tankers with a total capacity of approximately 2.5 million dwt.
The "ABS Ammonia Fuel Ready Class 1" is understood to indicate that the vessel meets the requirements outlined in the American Bureau of Shipping's "ABS Guide for Gas and Other Low-Flashpoint Fuel Ready In October 2020, ABS published a sustainability white paper, "Marine Fuels - Ammonia," which analyzes the challenges of ammonia as a marine fuel in design and operational challenges. This white paper builds on the industry's leading low carbon shipping outlook, Setting the Course to Low Carbon Shipping: Pathways to Sustainable Shipping, which analyzes the industry's pathways to decarbonization.