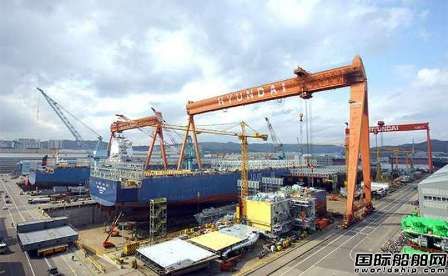 With more than $1.2 billion in orders in three days, towards the end of the year, Hyundai Heavy Industries, South Korea's largest shipping company, is launching a final sprint.
Hyundai Heavy Industries Group gets 10 new ship orders a week totaling $1.2 billion
16 December, Hyundai Heavy Industries Group's second-tier holding company for shipbuilding, South Korea Shipbuilding Ocean announced, The subsidiary Hyundai Sanhu Heavy Industries and Hyundai Heavy Industries have secured four new ship orders, Includes 4 LNG vessels of class 174,000 cubic metres and 2 VLCC, of class 318,000 tons The total value is 1 trillion won (about $915 million).
Among them, Hyundai Sanhu signed a contract with a European company to build a LNG ship, worth 203.1 billion won (about $186 million), Planned delivery by November 2024; And signed two VLCC orders with an Asian company, worth 195.2 billion won (about $179 million), scheduled for delivery by march 2022.
Hyundai Heavy Industries Ulsan Shipyard also received two new ship orders, including a LNG ship construction contract with a Bermuda company valued at 203.1 billion won, scheduled for delivery by November 2024, and two LNG ship orders from an Asian company valued at 406.7 billion won (about $372 million), to be delivered by October 2024.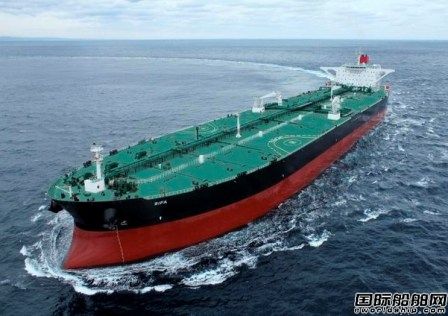 This year, including the six new ship orders, Hyundai heavy Industry Group has undertaken a total of 12 LNG ship orders, the total VLCC orders reached 27. So far, Hyundai heavy Industry Group has received 100 orders this year, with a total value of about $7.85 billion, or 71 percent of the annual order target.
Also worth mentioning is that on December 14, South Korea Shipbuilding Ocean just announced four 300000-ton VLCC construction contracts with a European shipowner, totaling 400 billion won (about $367 million). Coupled with six new ship orders on December 16, Hyundai Heavy Industries received more than $1.2 billion this week alone.
"Affected by the outbreak of pneumonia in the new crown, it is very difficult to achieve the target amount set at the beginning of this year ," South Korea Shipbuilding Ocean said at a performance conference on October 30. According to reality, we revised the target value to about $10 billion, down 30% from the target set at the beginning of the year ."
"Since the beginning of this year, we have taken orders for new vessels, including 12 LNG vessels and 27 VLCC vessels, based on advanced technology and extensive construction experience ," said ROK shipbuilding marine related people. We are currently negotiating new orders with shipowners for various types of ships and expect more orders in the future ."
Shell has ordered 4 more LNG vessels and 18 more
Hyundai Heavy Industries confirmed that all four LNG ships received were leased by global energy giant Shell. Combined with these four, Shell has ordered a total of 18 LNG ships at Hyundai Heavy Industries since late last year.
The ship's owners are South Korea Ocean Shipping, Norwegian Knutsen LNG and JPMorgan Chase (JP Morgan). Among them, Pan Ocean Shipping order 2, Knutsen LNG and JPMorgan Chase each order 1. contract also contains alternative orders for at least 4 LNG vessels.
Shell announced late last year that it would lease eight new LNG vessels, including four Knutsen LNG by norwegian shipowners and two by south korea's korean shipping, to be built by hyundai sanhu heavy industry, and two by JP Morgan Asset Management holdings, to be built by hyundai heavy industry. All 8 LNG ships will be delivered by the end of 2022.
August this year, the three shipowners confirmed the implementation of alternative orders at Hyundai heavy Industry Group, each of which ordered two more LNG ships in the same series, scheduled for delivery in 2023.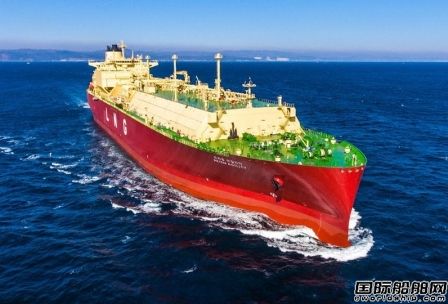 The LNG ships, with a total length of 299 meters, a width of 46.4 meters and a depth of 26.5 meters, are equipped with LNG dual-fuel engines (X-DF) and selective catalytic reduction units (SCR), and are equipped with LNG re-liquefaction units, air lubrication systems, shaft belt power generation systems (Shaft Generator), which can not only significantly reduce greenhouse gas emissions, but also further improve the economy of ship operation.
Shell's head of shipping and maritime operations Grahaeme Henderson said the latest new ship design was designed to "provide LNG ships with the lowest emissions ", in line with the company's decarbonization strategy.
Shell's LNG ship is understood to apply the air lubrication technology Silverstream Technologies by the British air lubrication technology manufacturer, which reduces friction resistance between the hull and water by creating a micro bubble carpet covering the whole ship's flat bottom. Thus reducing fuel consumption and related emissions. Experiments show that the air lubrication system is expected to reduce fuel consumption by more than 5-10% for LNG ship type.
Mr clarkson's Clarksons Forecast Club》 report, published at the end of september, predicts a total of about 100 LNG ships will be booked from 2020 to 2021. This year, global orders for new LNG ships have shrunk due to the long-term outbreak of new crown pneumonia, but as large LNG projects such as Mozambique and Qatar are about to release a large number of LNG ship construction orders, South Korea's shipbuilding industry is also growing expectations to accept orders for LNG ships.