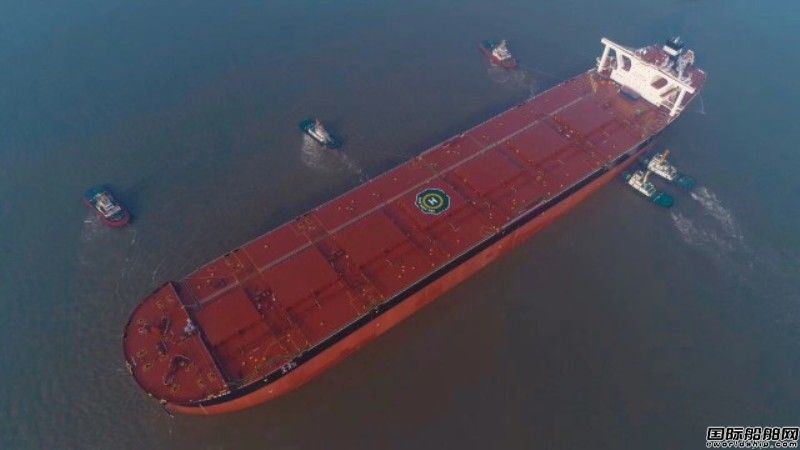 May 28, yuanjiang ship manufacturing industrial park Yaguang Technology (11.320, 0.07, 0.62%) group co., LTD., workers in the production of a batch of new energy yachts exported to Britain and other European countries.
The company currently has orders of 300 million yuan, up from the same period last year, and the construction period has been scheduled until July.
"At present, the ship industry in our city is a 'chain ship'."
Zhang Shuo, secretary of the Yuanjiang Shipbuilding Industry Park, said that The company is working hard to build the first 10,000-ton LNG container ship in the city. Another six large steel ships are under construction, with a total order amount of 150 million yuan.
This year, Taohuajiang has won the bidding for 22 steel freighters, and the production order has been arranged to the end of the year. Another 12 steel freighters with 10,000-ton ore are in production.
Two 10,000-ton ocean ships of Hongtai Shipbuilding industry are under construction;Haiquan yacht, third ring ship, The beauty of water environmental technology, Hengsheng machinery and other enterprises are working overtime, full load production.
This year, there are also 4 new large-scale enterprises, 5 new projects started and 3 new projects put into production.From January to April, 31 ship manufacturing and supporting enterprises in Yuanjiang completed the total industrial output value of 2.02 billion yuan, among which 21 enterprises above designated size completed the total industrial output value of 1.519 billion yuan, up 5.9% year on year.
"Under the impact of the epidemic, the global economic situation is declining as a whole. Why can the Yuanjiang ship industry 'sail against the wind'?"
Zhang Shuo introduced, on the one hand, shipbuilding production cycle is relatively long, the current production of more than 75% of the orders received last year;On the other hand, the service of Yuanjiang ship industrial park is improving day by day.
During the epidemic prevention and control period, the leaders of the park are divided into different parts and each enterprise sends a resident cadre to coordinate and solve various practical problems.
In addition to providing a full range of services for staff accommodation and nucleic acid testing, 36,000 masks, 1,200kg disinfectant and 58 infrared temperature guns were also provided to enterprises. Financial institutions were coordinated to raise 3 million yuan and 5 million yuan respectively for Sanhuan Ship and Shuizhimei Company.
Orders in hand, service in place, the yuanjiang ship park enterprises as a whole to resume work and production relatively early, started on February 10, to March 5 all started, the number of employees reached 1741, 97.7% of the plan at the beginning of the year.